Dai Suvari alla chiesa
From the North Side to the church
______________________________
This is the road that meanders its way to Capistrano from the town of Monterosso.
Questa e` la strada che da Monterosso porta a Capistrano e alla chiesa.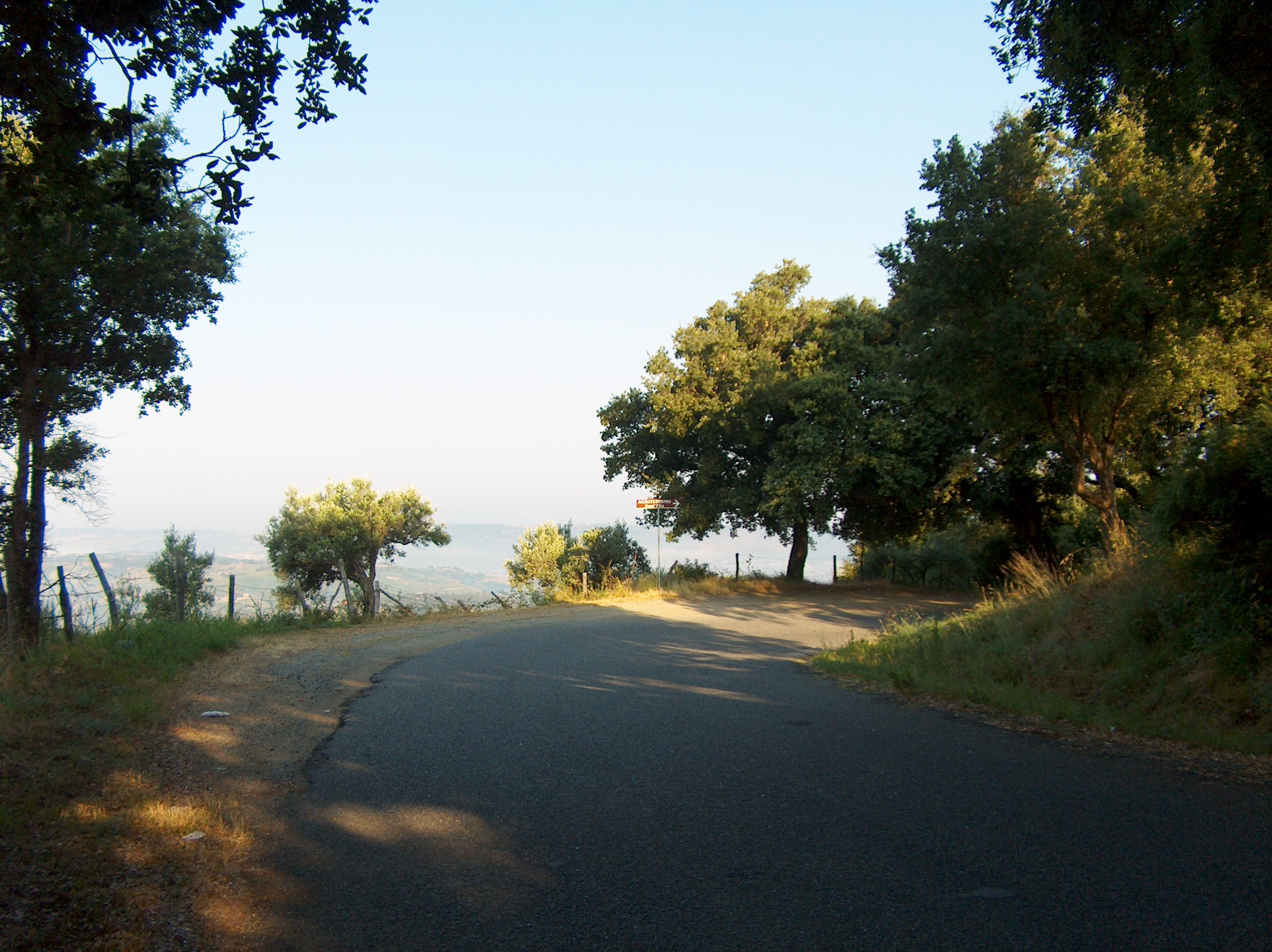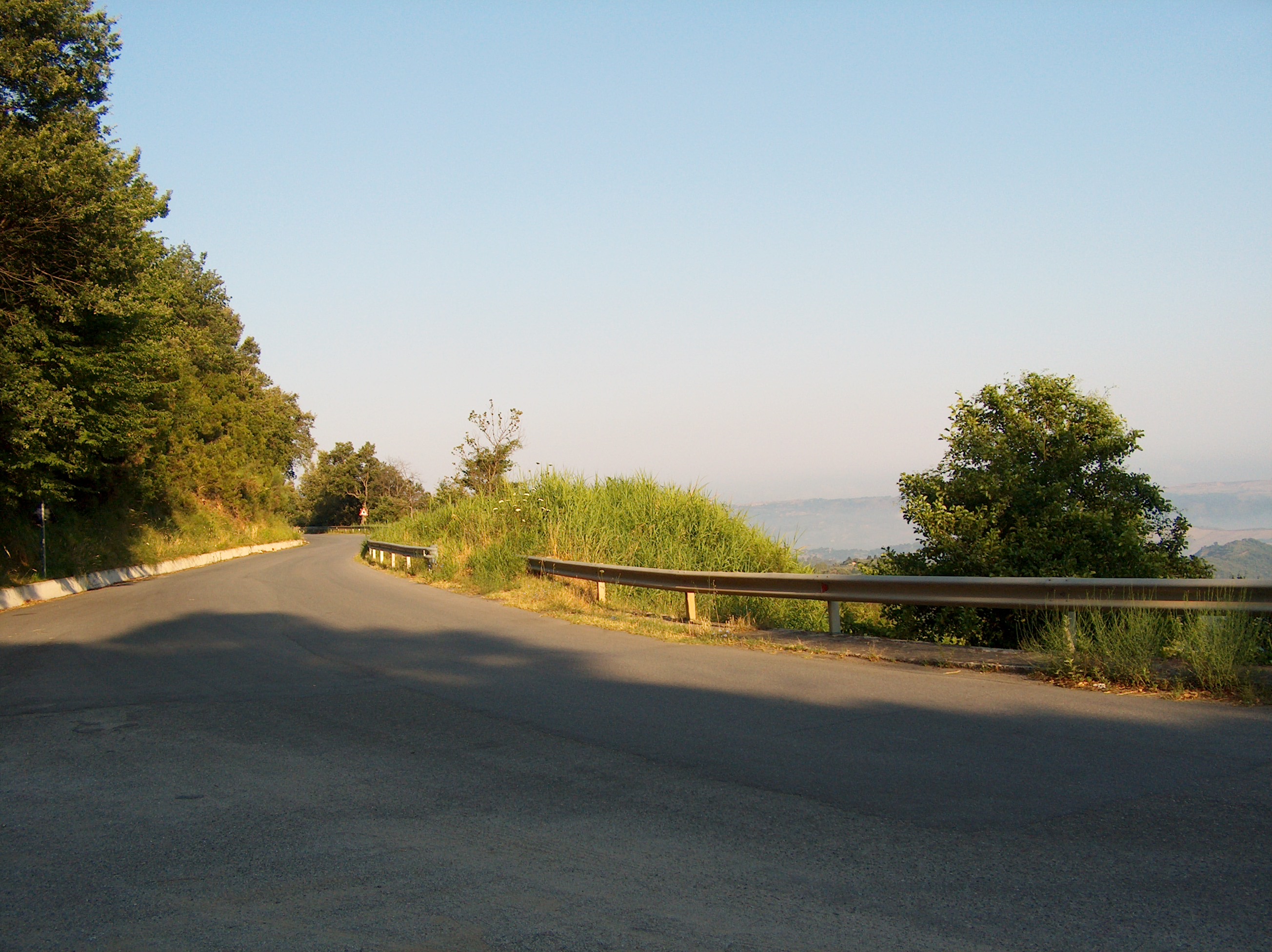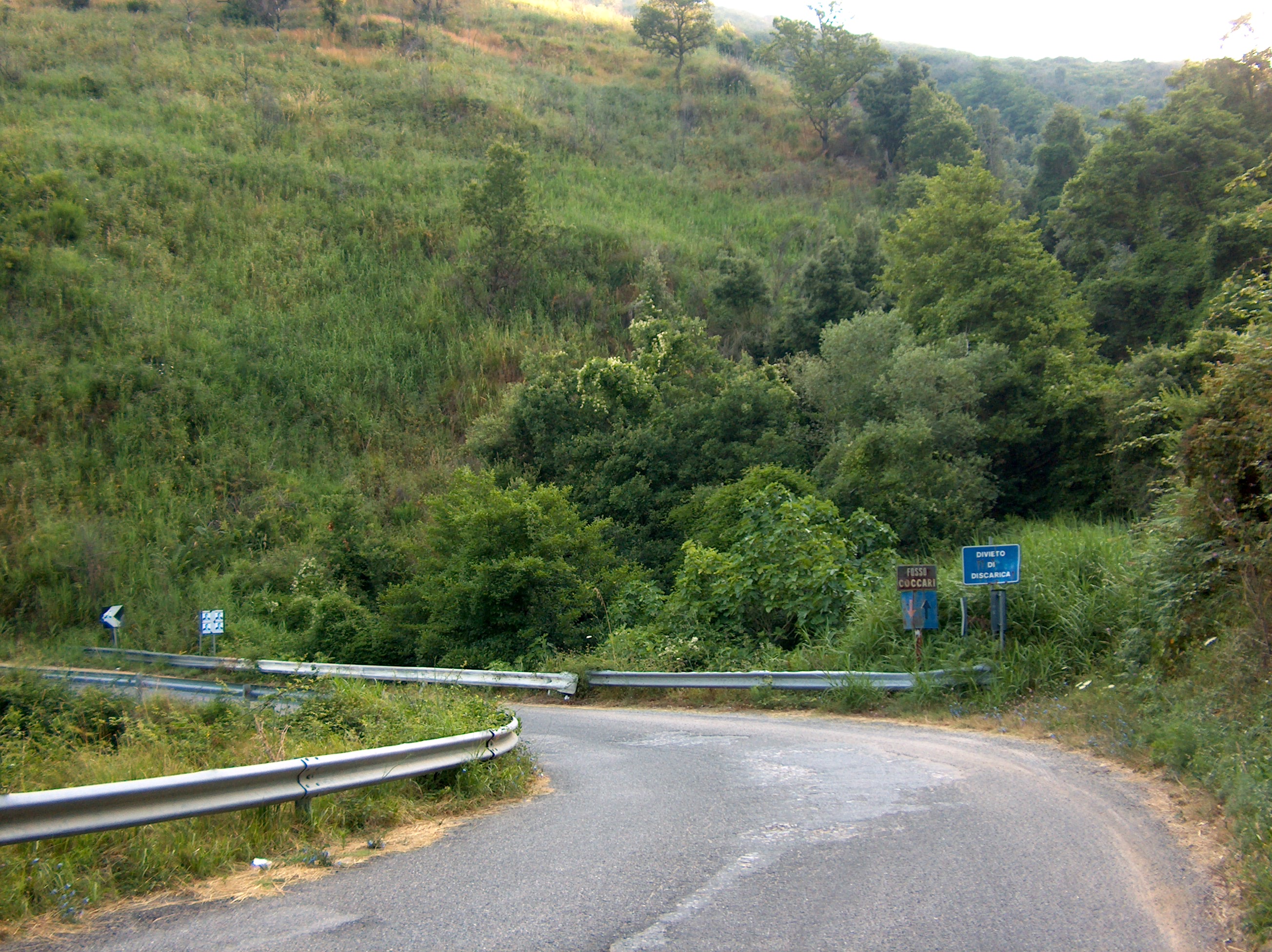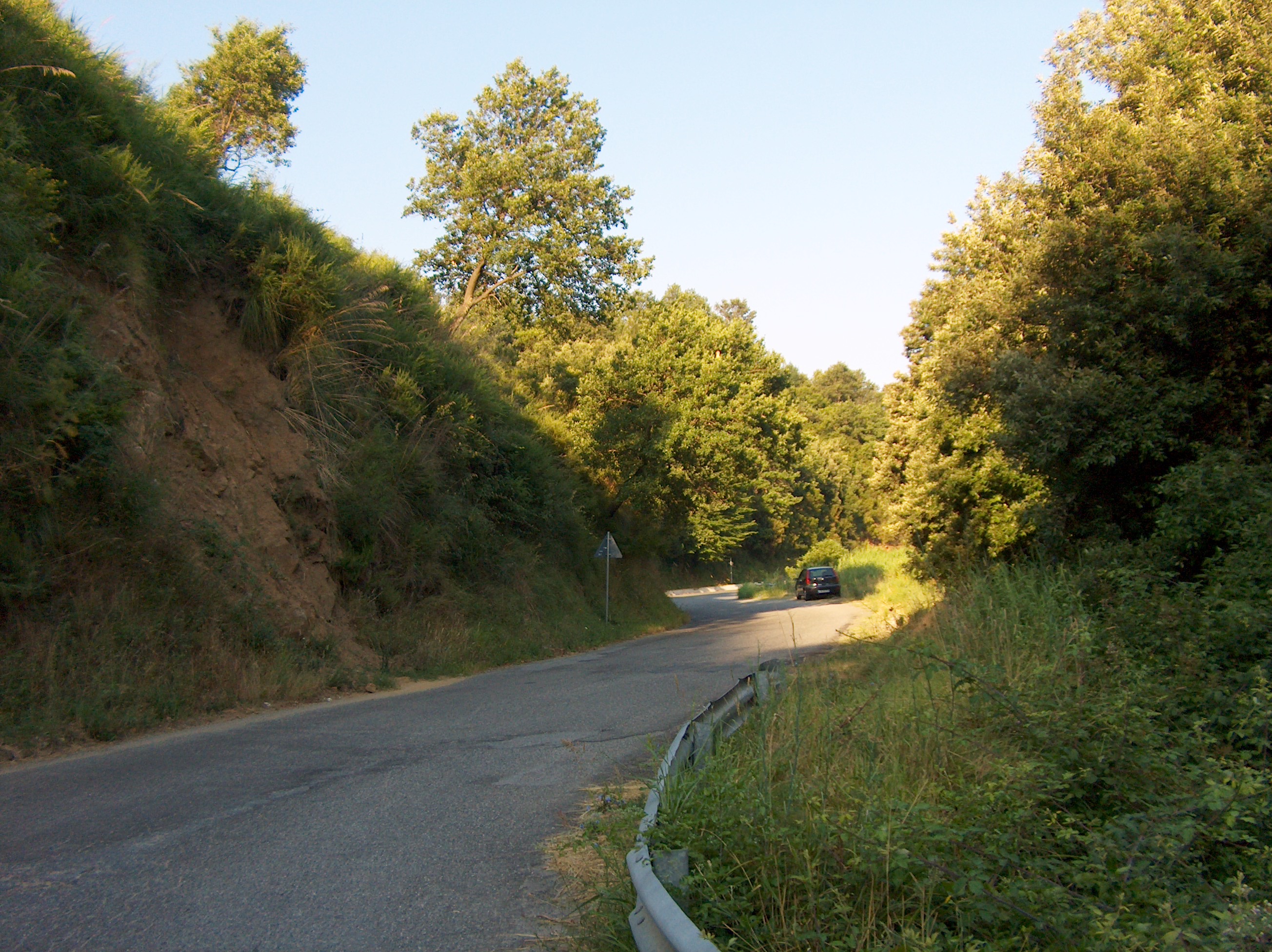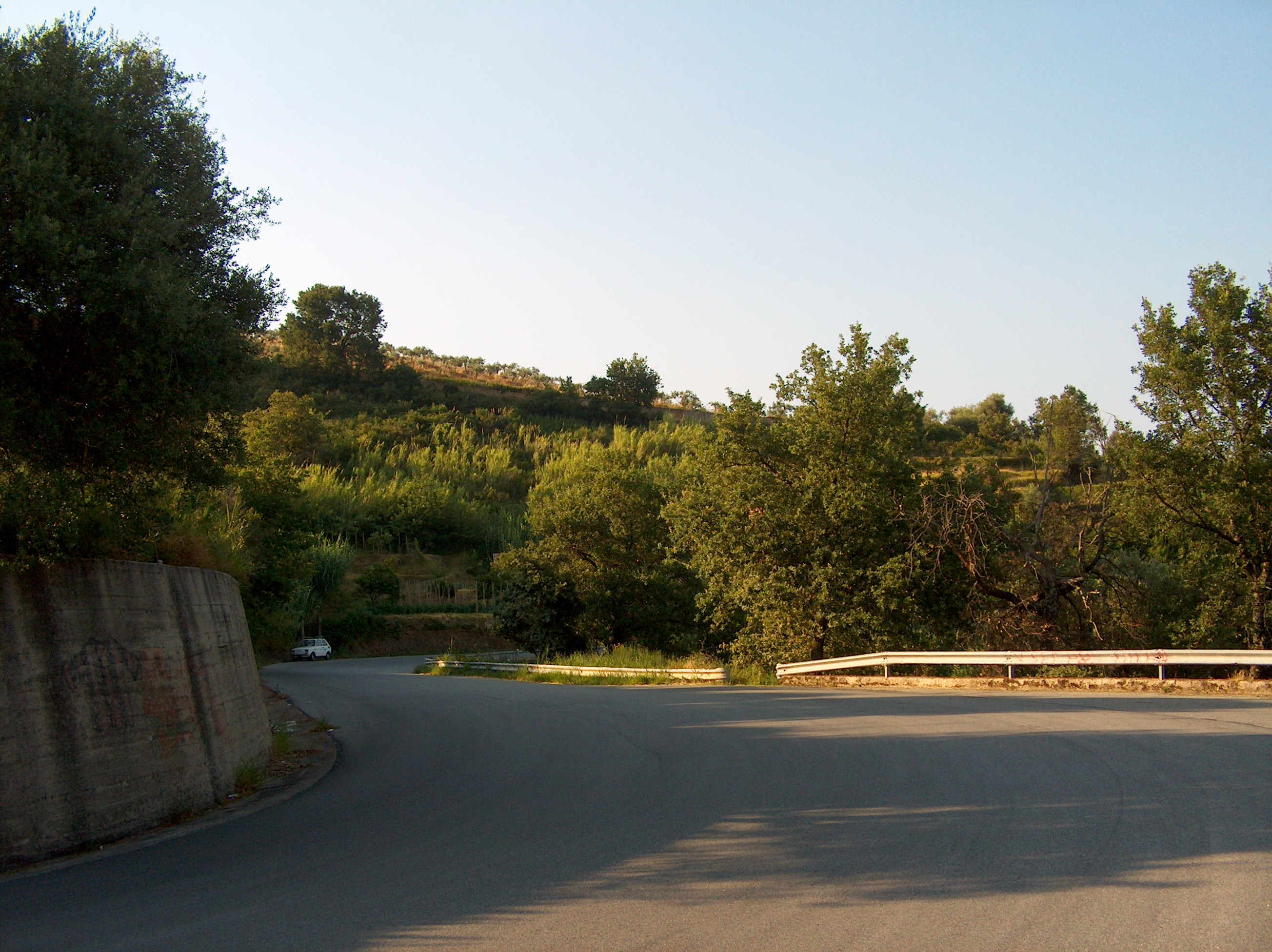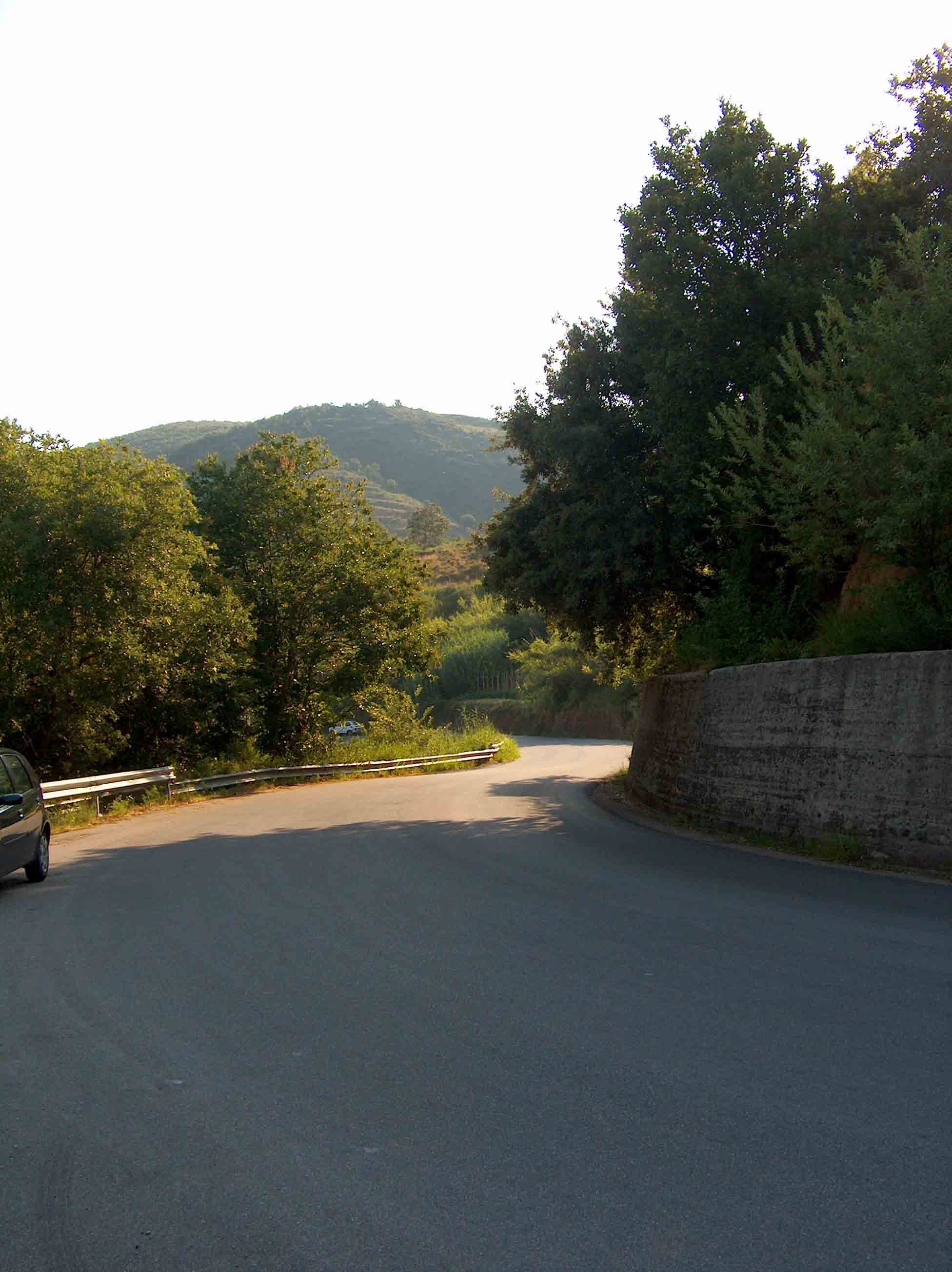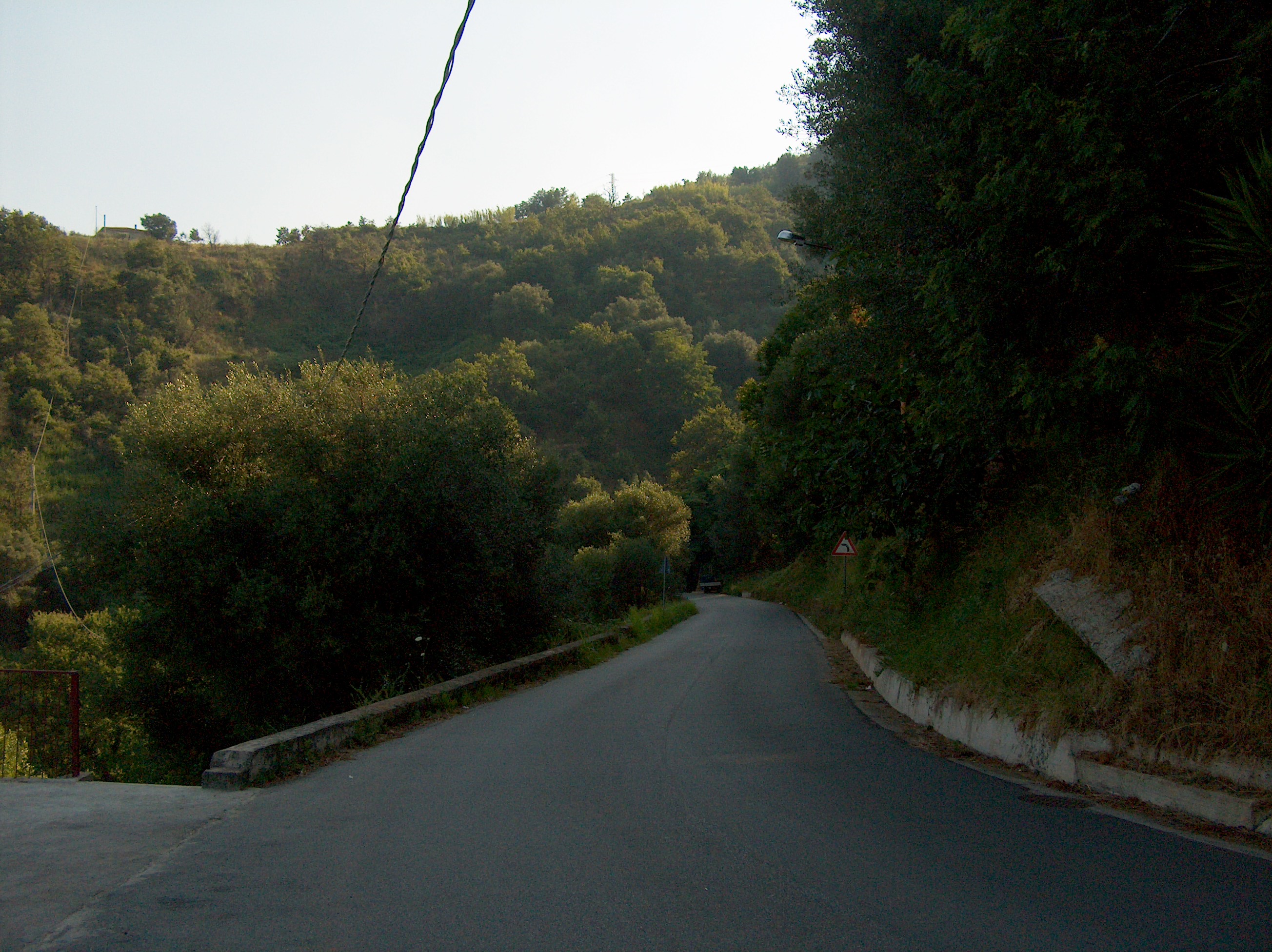 \
Welcome to Capistrano!
The first public fountain -- Capistrano began in this area around the year 850 AD.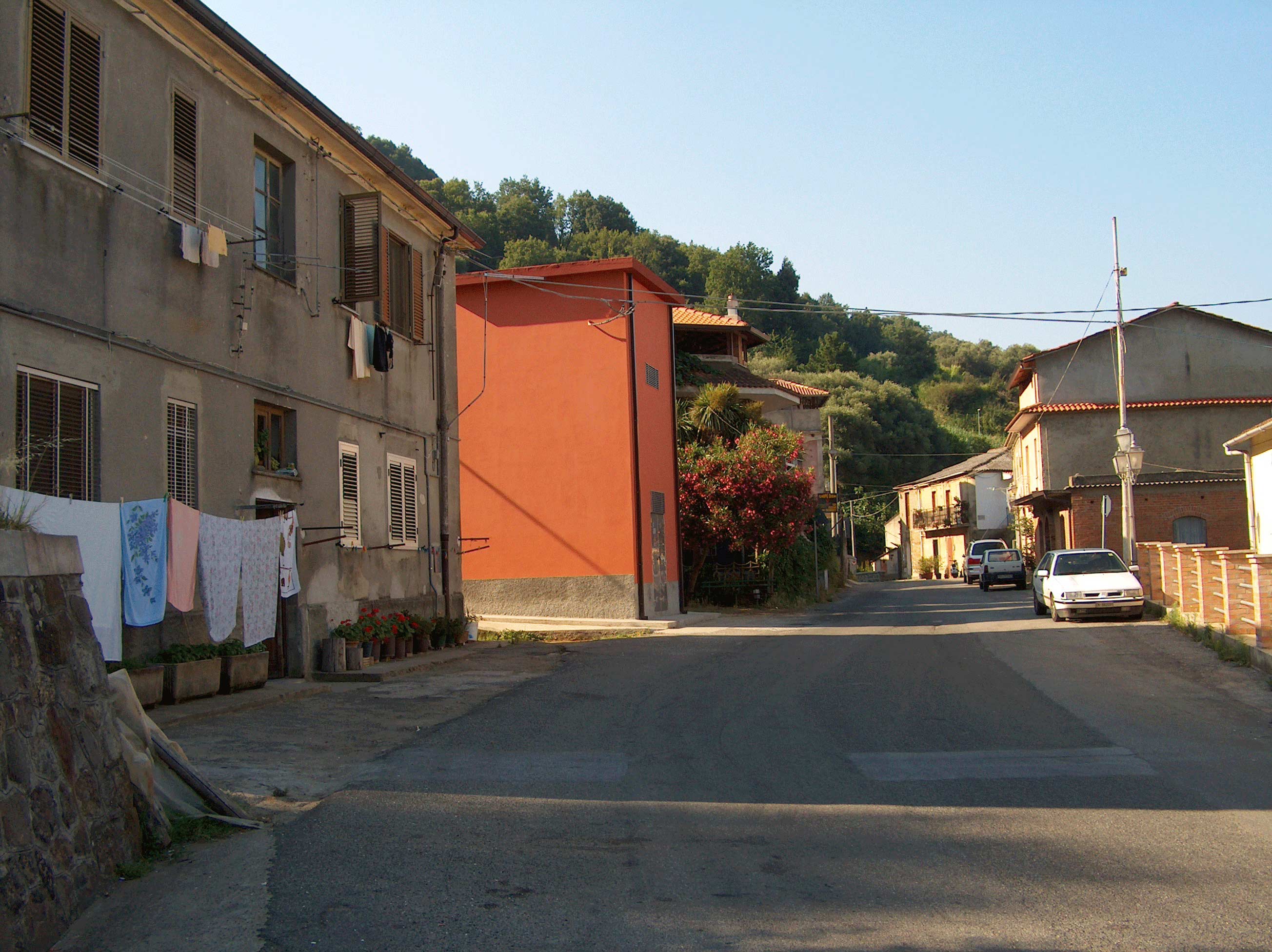 The red building is the electrical power station.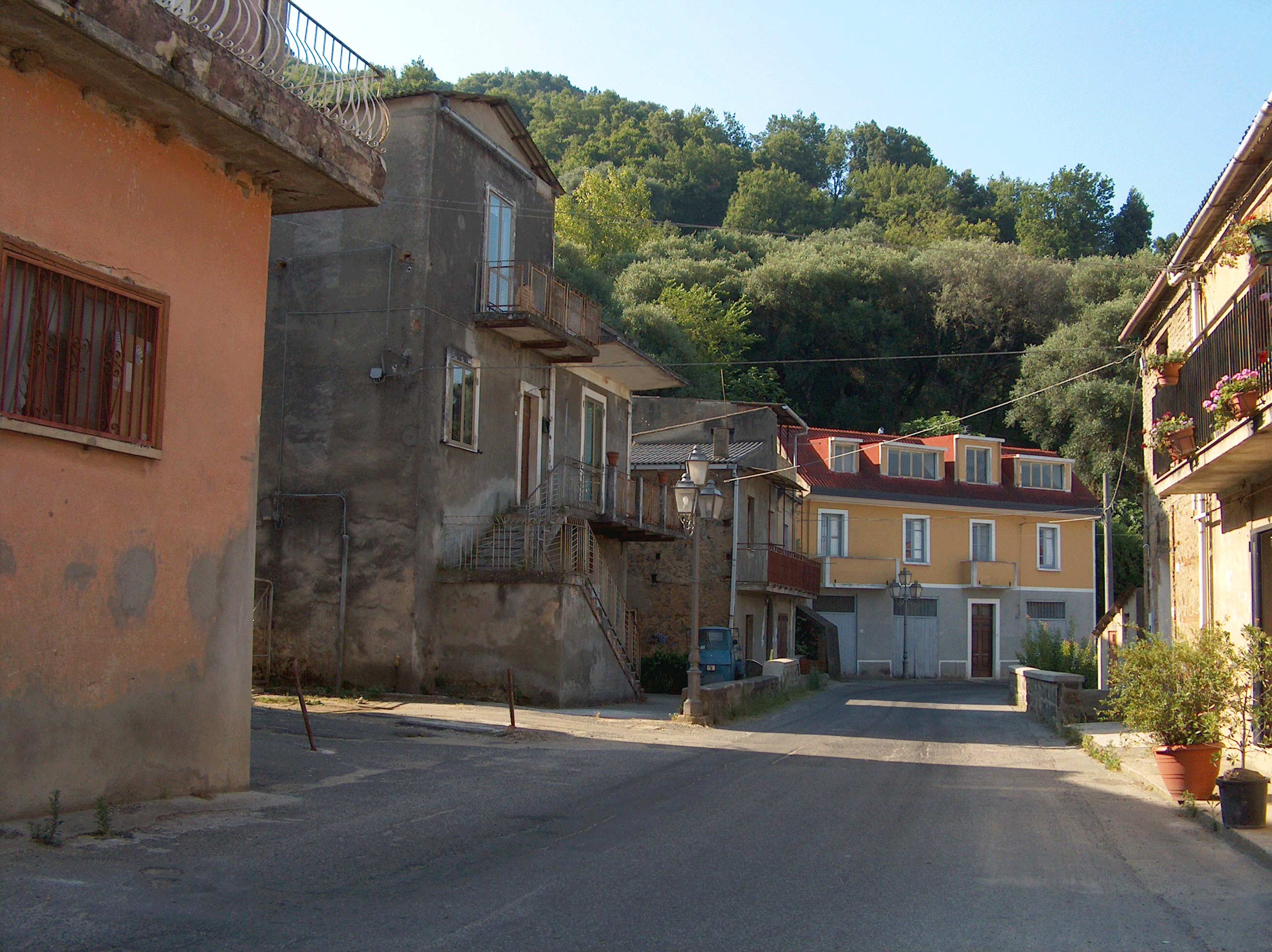 Leaving the Batia / Zufone area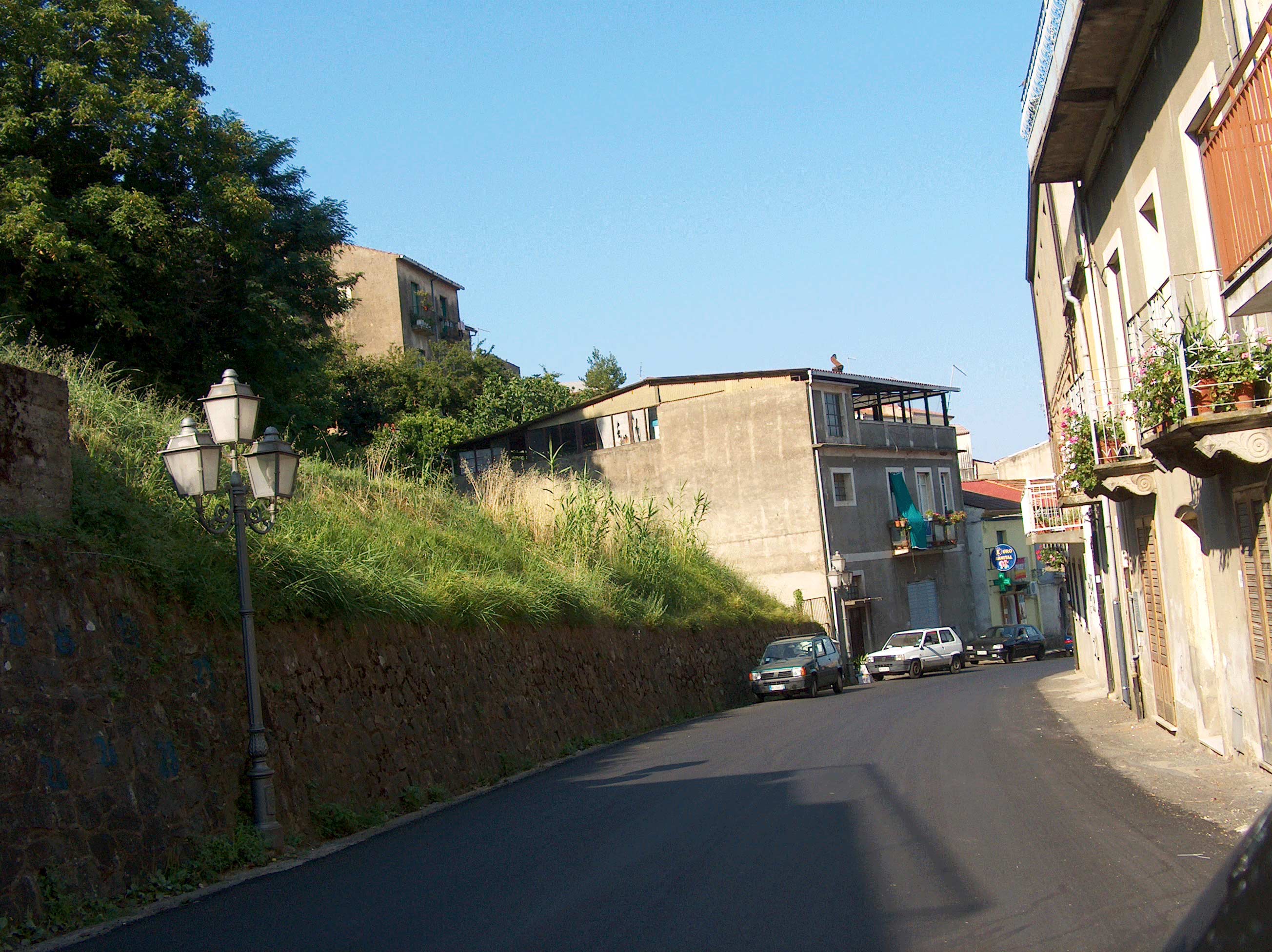 Approaching the Maestro Fera home.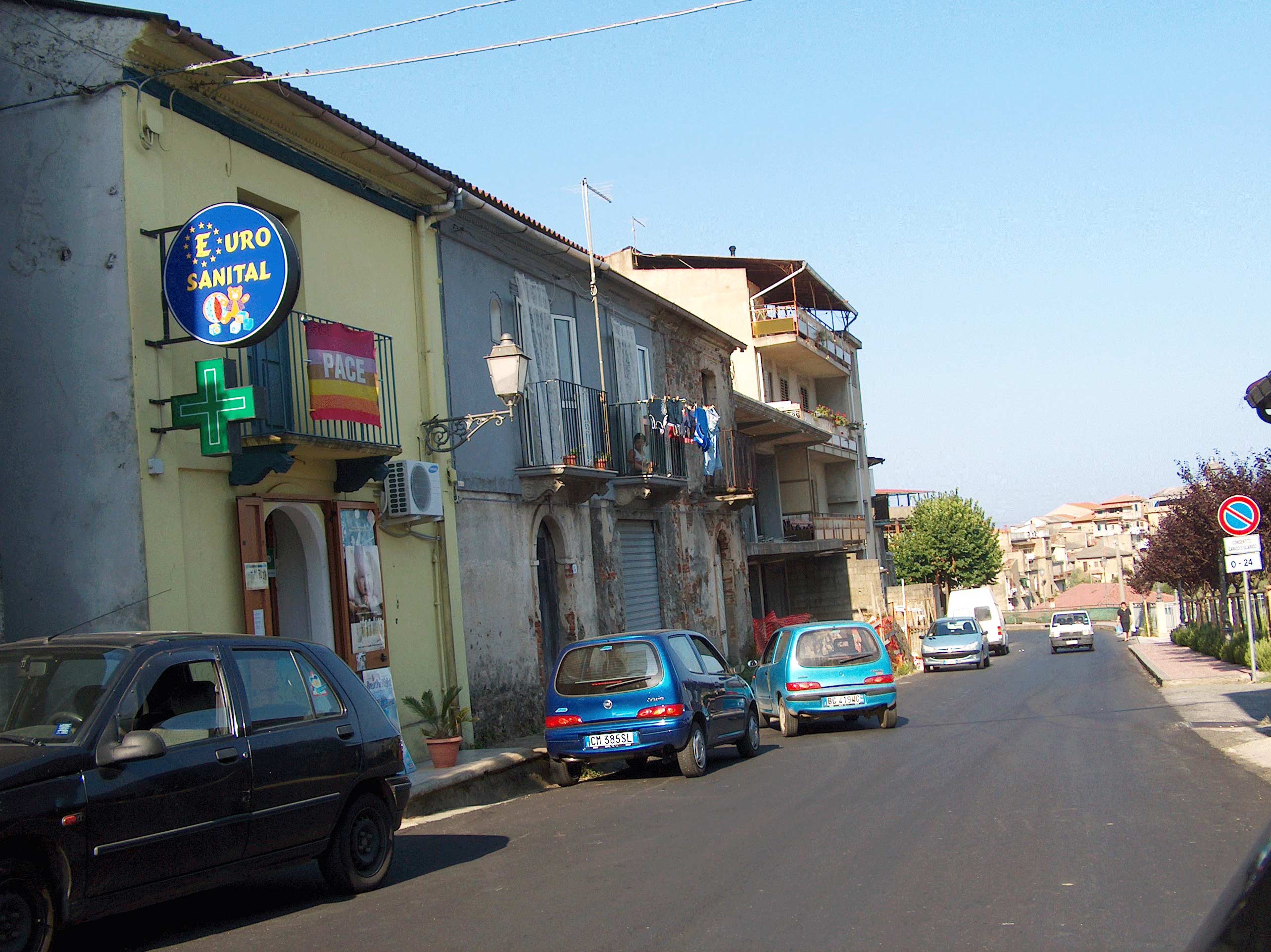 The pharmacy, nearing the new piazzetta.
North of four corners. This lovely square rests on "pillars," as the area under it is a steep valley. In the distance, behind the hills,

one can see the Mediterranean Sea. The sunsets one can watch from this piazza are stunning.
| | | |
| --- | --- | --- |
| | The monument to "Padre Pio," a well known Italian Catholic saint. The town's people are very devout Catholics, as their monuments indicate. This statue is found right across the new piazza. | |
| | | |
| --- | --- | --- |
| | This is the true centre of town, where the two major streets intersect. We refer to it as "Il Bivio", (Four corners). This is where most of the action takes place. In the evening, men gather in this location to talk about sport, politics or to simply joke around, as our townspeople love to do. My family's clothing store and barber shop were located in this area, up to the 1970's. The big green house on the left is built on pillars. It is the house of one of the town's former mayors, Antonio Pasceri. As a child, I used to live on the first floor of the orange house on the left. | |
The main church was completed in 1760. It was built on the same location as an earlier church which was probably built in the 1500's. There is written documentation that a church existed in this location in 1630. The original church was destroyed by an earthquake in 1659. It was rebuilt and was again detroyed by another earthquake, in 1783. It was rebuilt once again from 1794-1798 in a Late Baroque style. It is said to contain a fresco

repaired

by Renoir

while being hosted by the local priest. Renoir's visit to Calabria was documented by his son in his father's biography.
Welcome to Capistrano! Benvenuti a Capistrano!
(Foto di Michele Caputo / Photos by Mike Caputo)