FOTO DEL PASSATO / PICTURES FROM THE PAST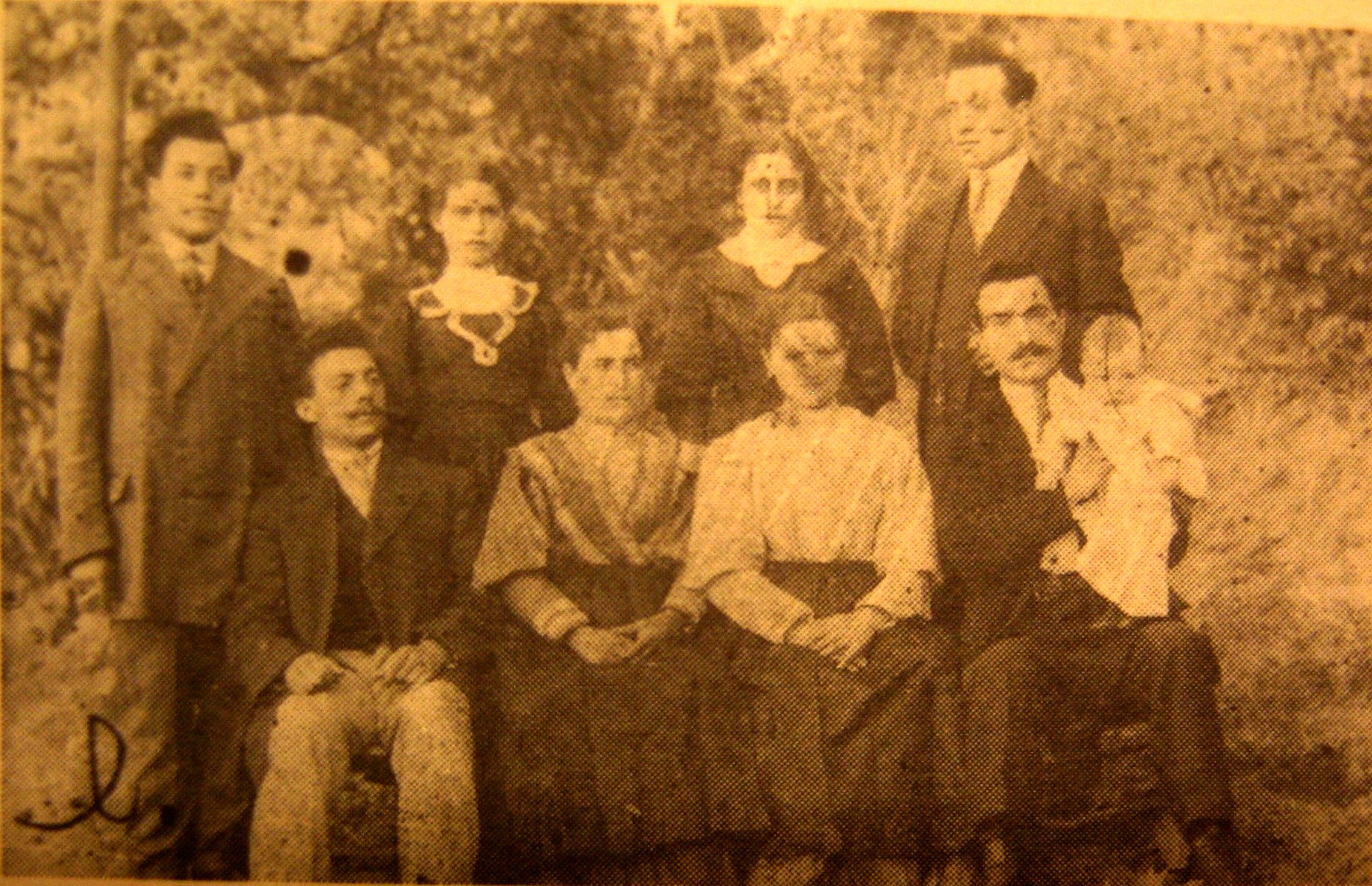 Foto di famiglia dell'inizio del 1900 / Family photo, around 1900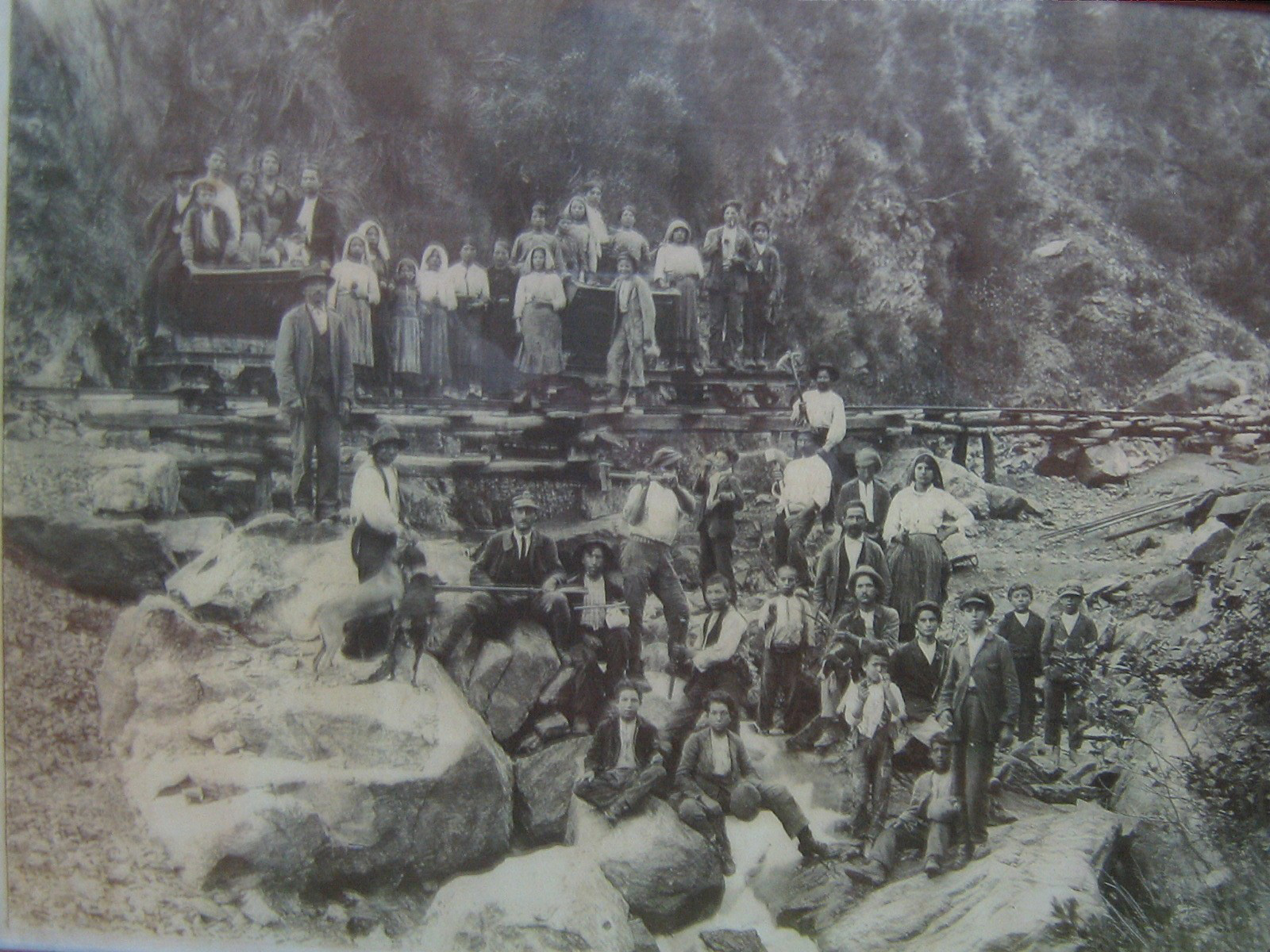 Costruzione del ponte, "Arriedi a Vota," 1923
Builders of "Arriedi a Vota Bridge," 1923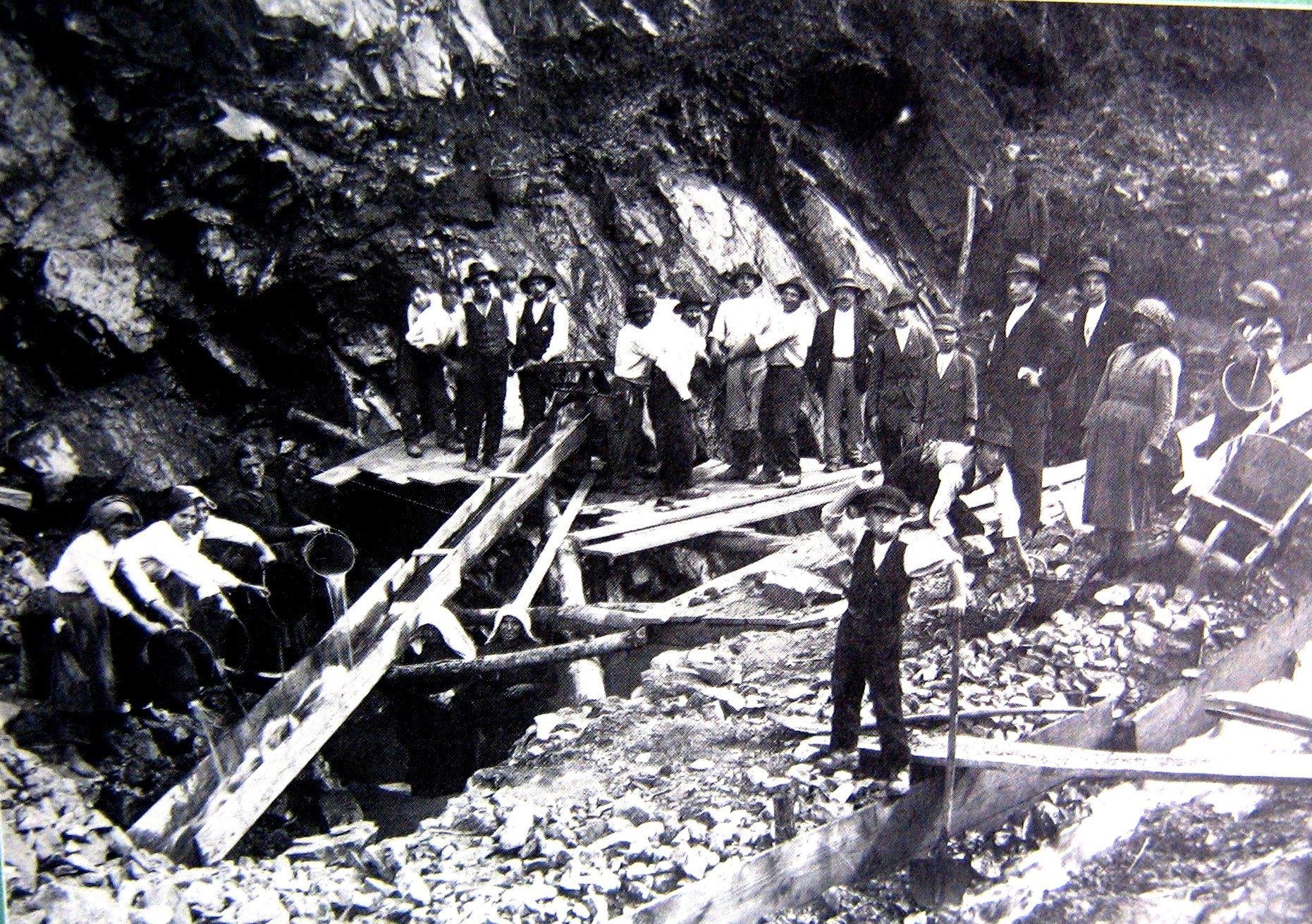 Costruzione del ponte, "Arriedi a Vota," 1923 (2)
Builders of "Arriedi a Vota Bridge," 1923 (2)
Antica foto della costruzione di una casa. / Ancient picture of a house being built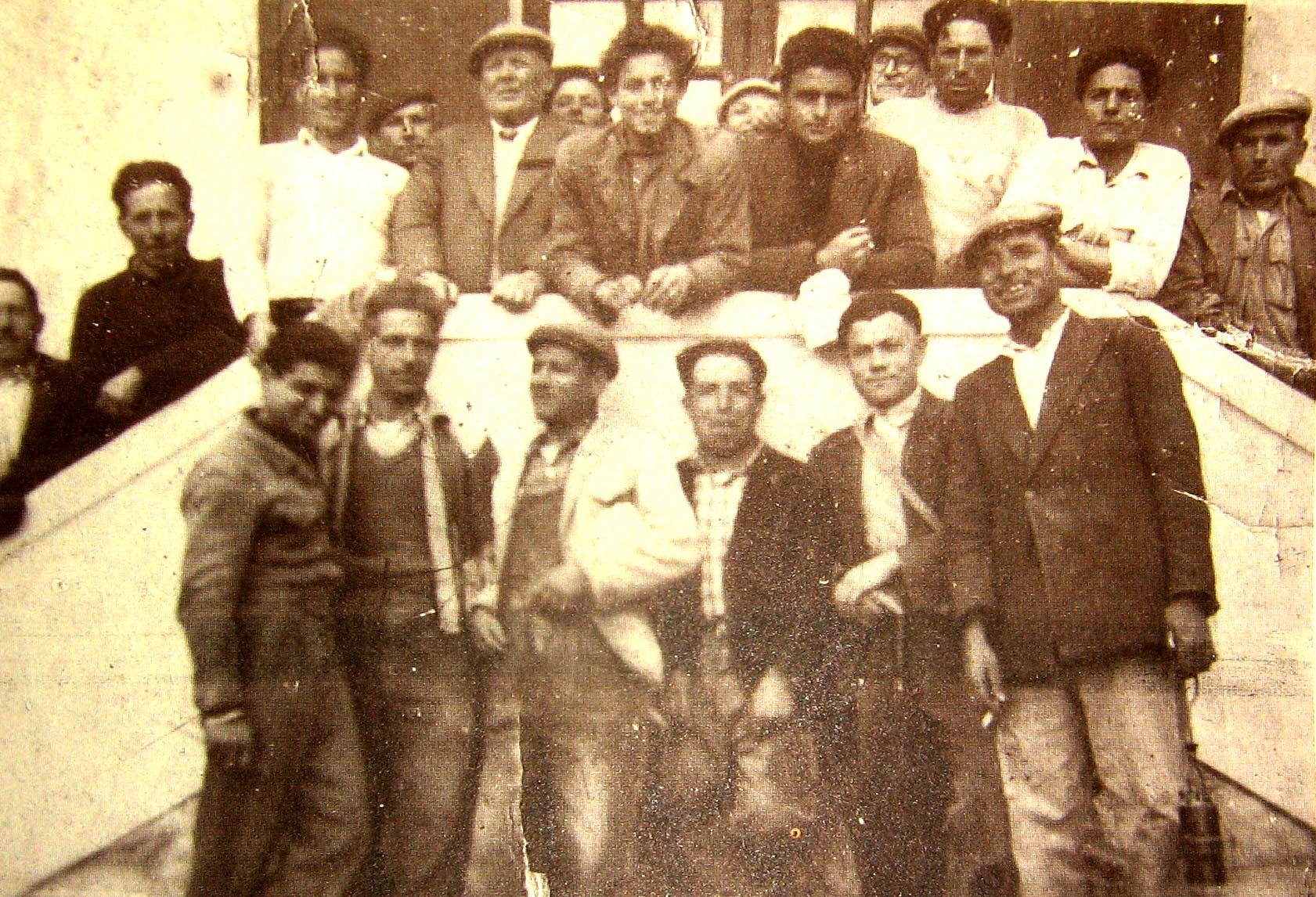 Operai Cassa per il Mezzogiorno (Data ?) / Team of workers (Date unknown)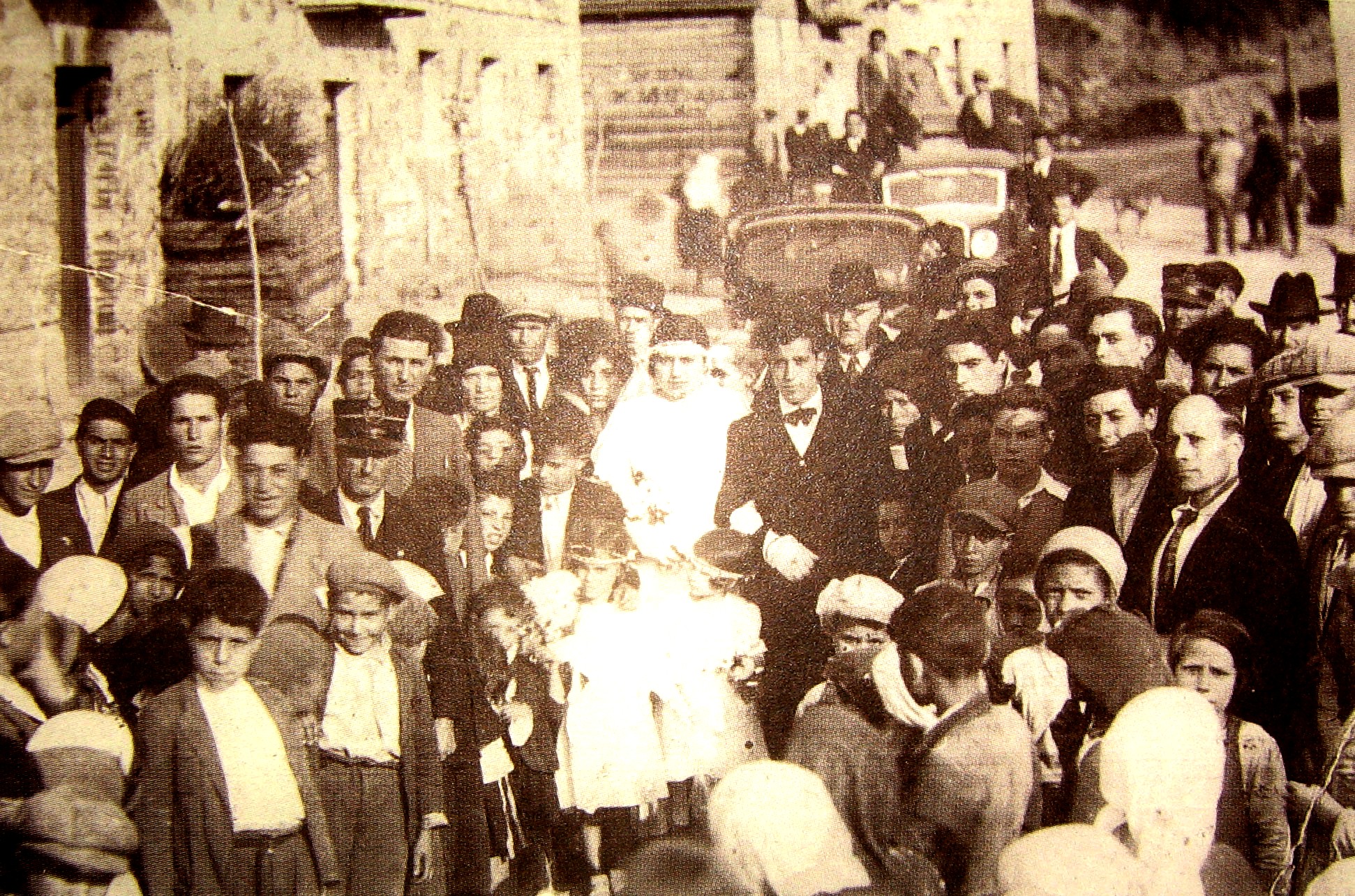 Sposalizio, anni 40 / Wedding, 1940's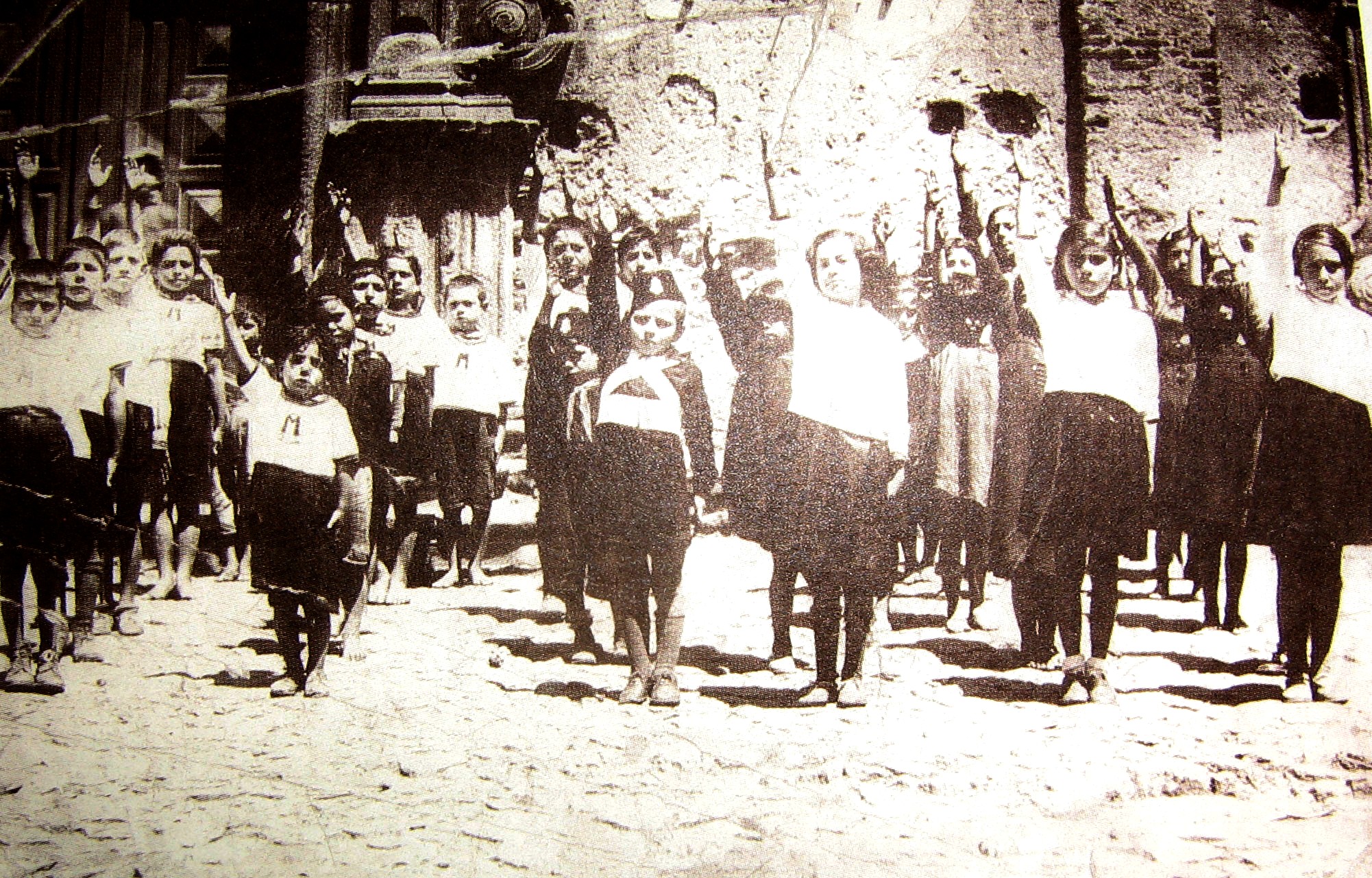 Giovani Balilla (Forse anni trenta) / Mussolini's youth (1930's or early 40's)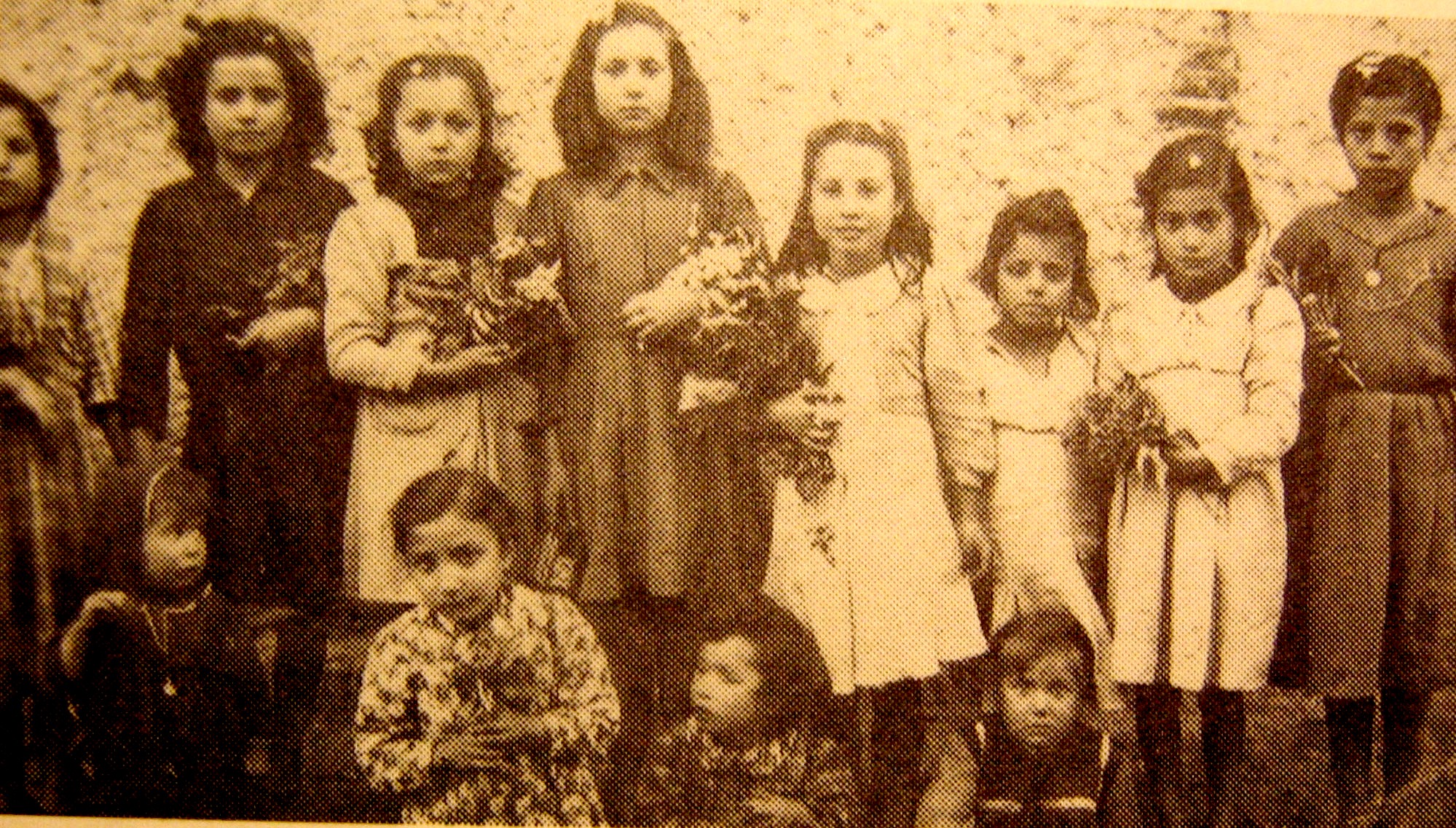 Bambini, verso il 1940 / Children, 1940's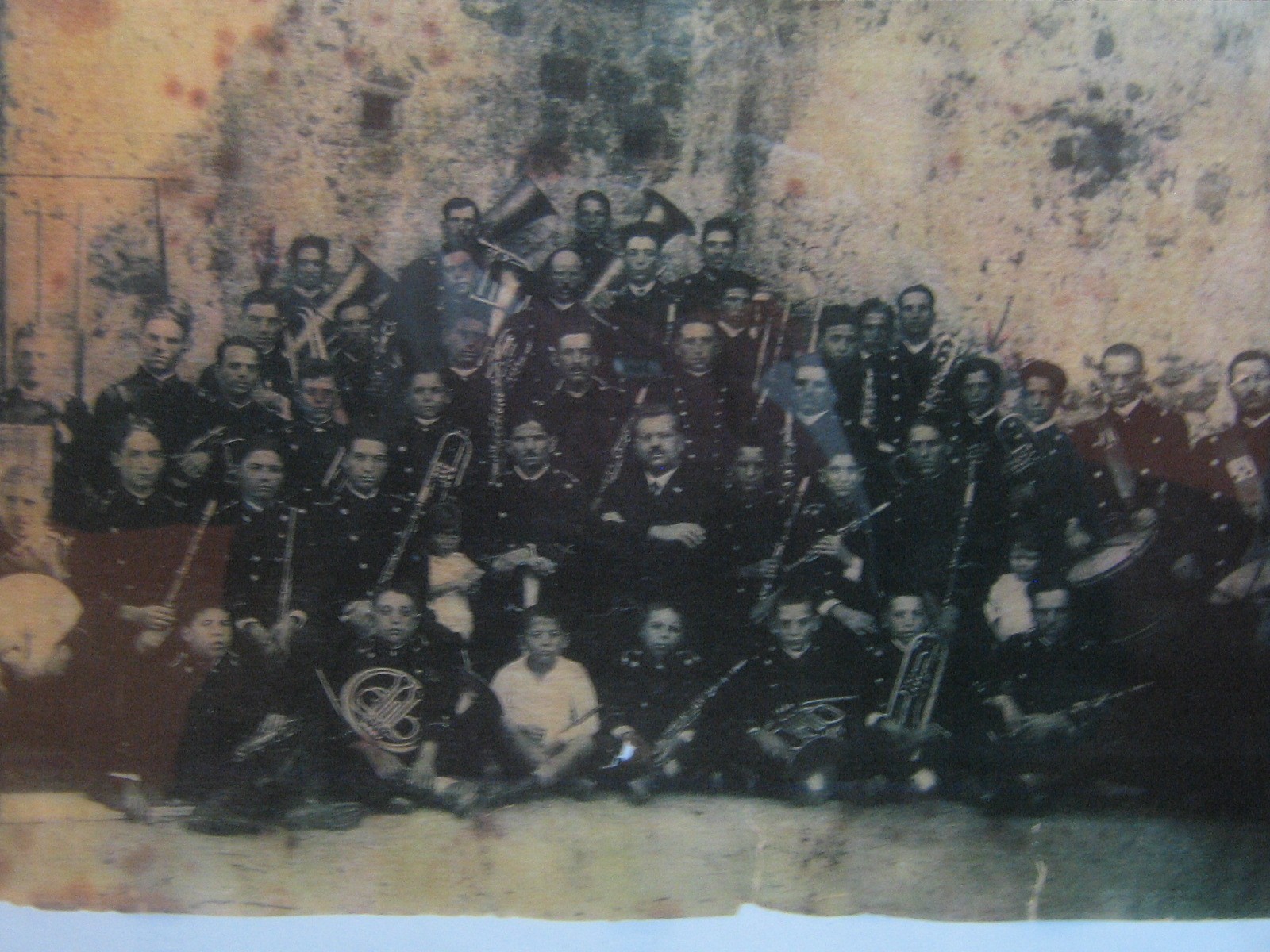 Banda musicale diretta dal Maestro Natale (Anni 30-40) / Capistrano Band directed by Maestro Natale (30's or 40's)
Bambini vicini alle baracche, verso il 1940 / Children near shacks built as temporary accommodations after a major earthquake (1940's)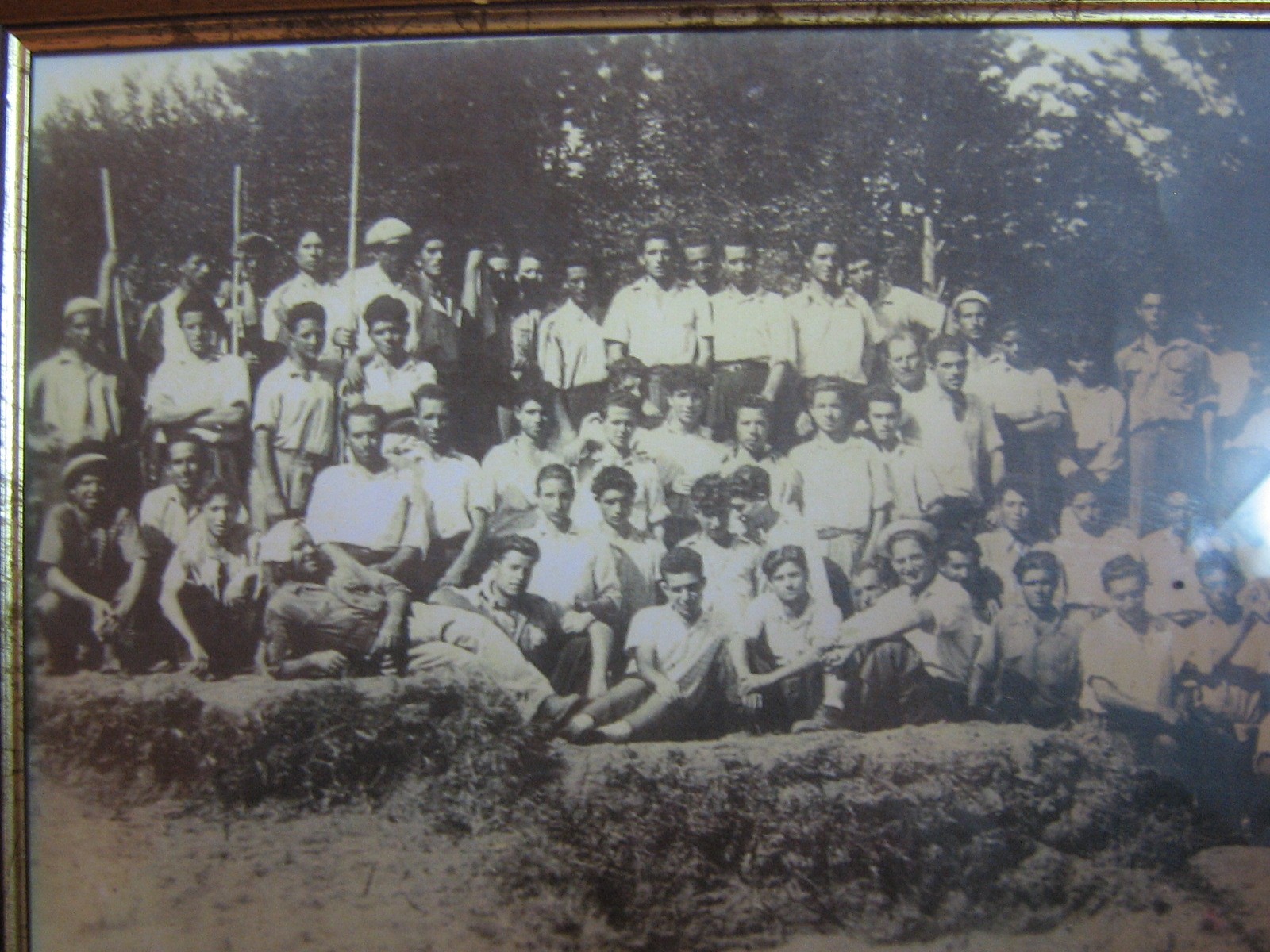 Operai (1950?) / Large group of workers (50's?)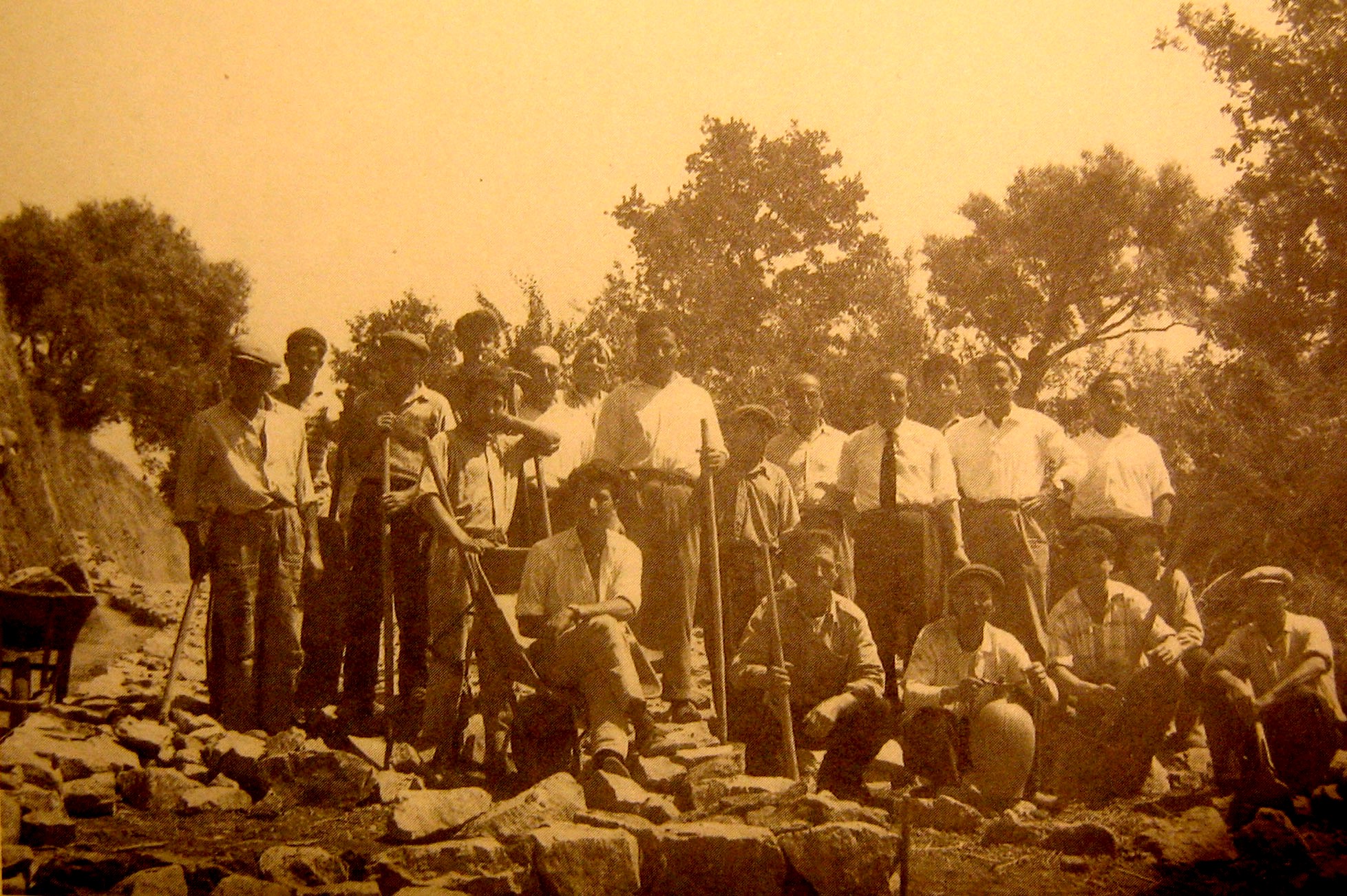 Foto di lavoratori (Data ?) / Photo of workers (Date unknown)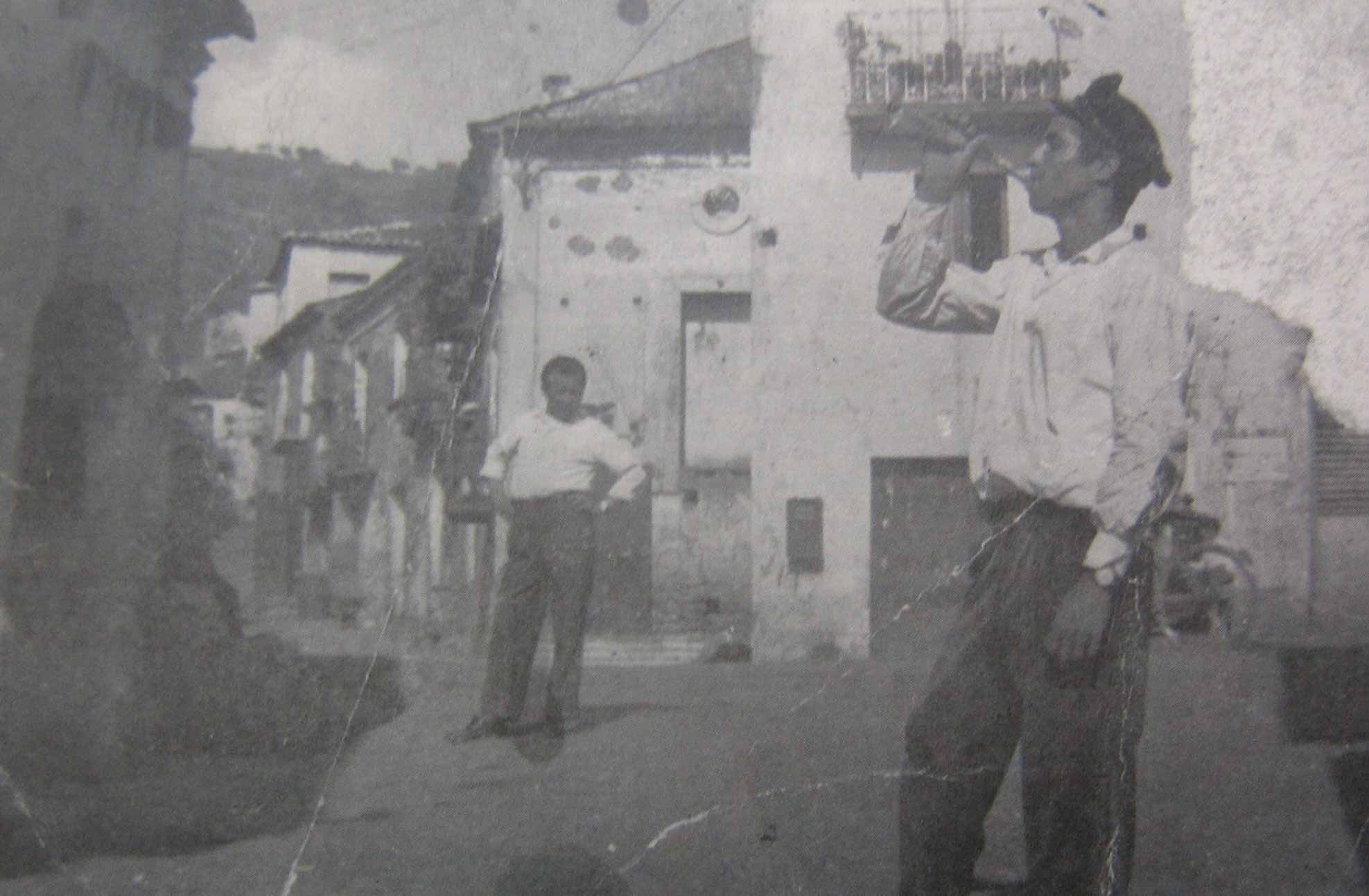 | | | |
| --- | --- | --- |
| | "U Bandiari" / This city employee would blow his trumpet and then announce town news and store specials through town. | |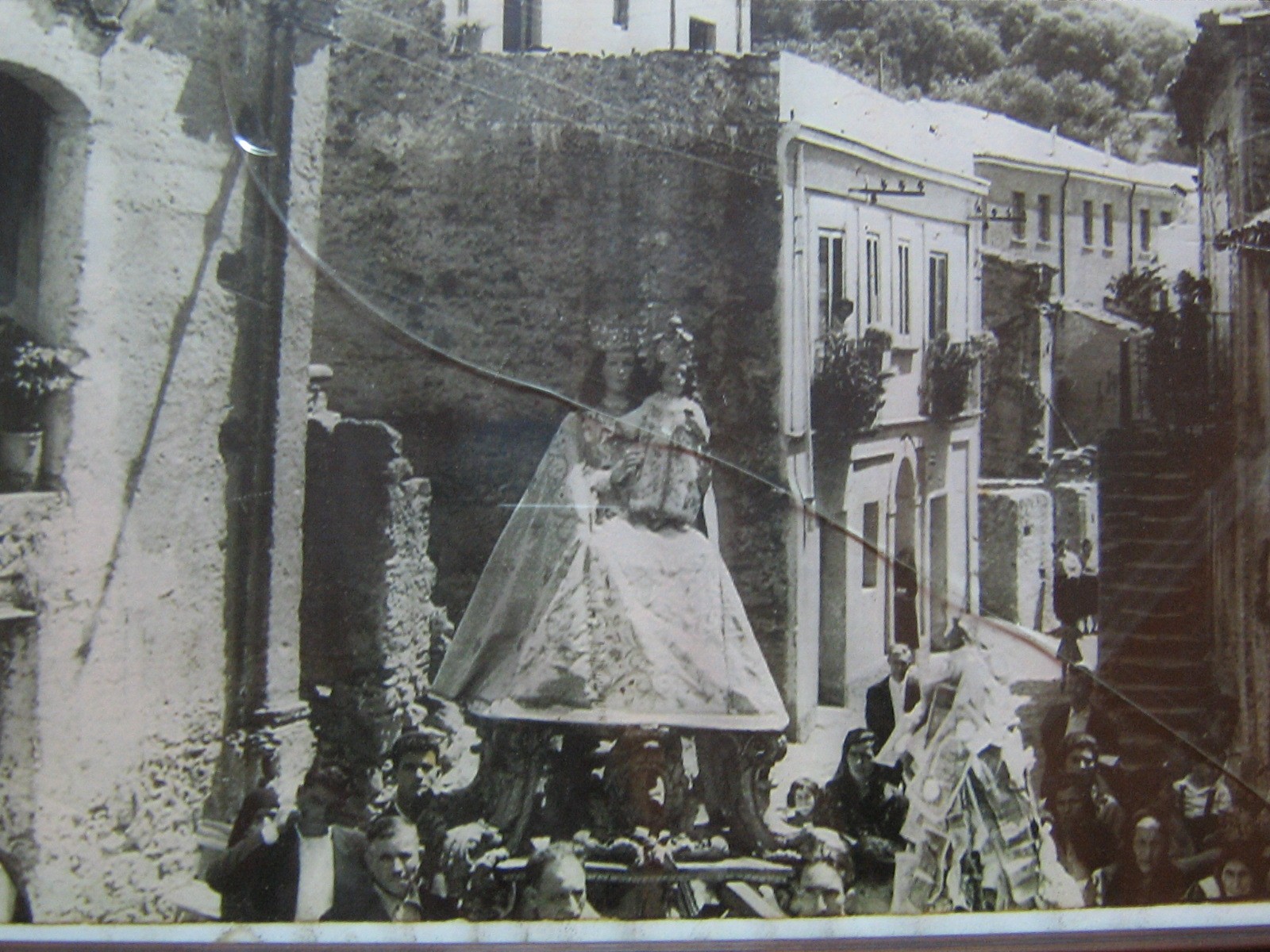 Processione della Madonna (data ?) / Madonna Procession (date unknown)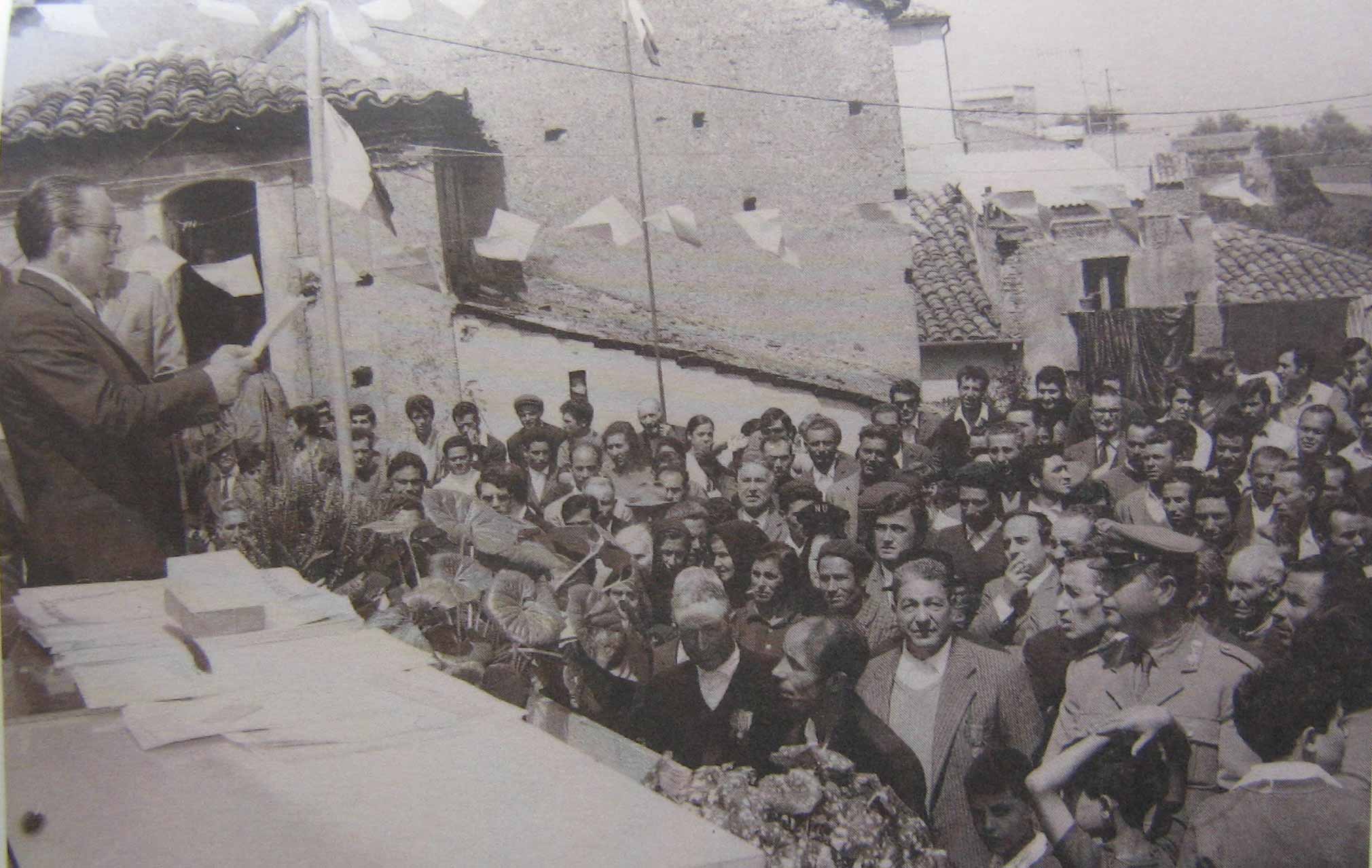 Inaugurazione monumento ai caduti (1970) / Dedication of fallen soldiers' monument (1970)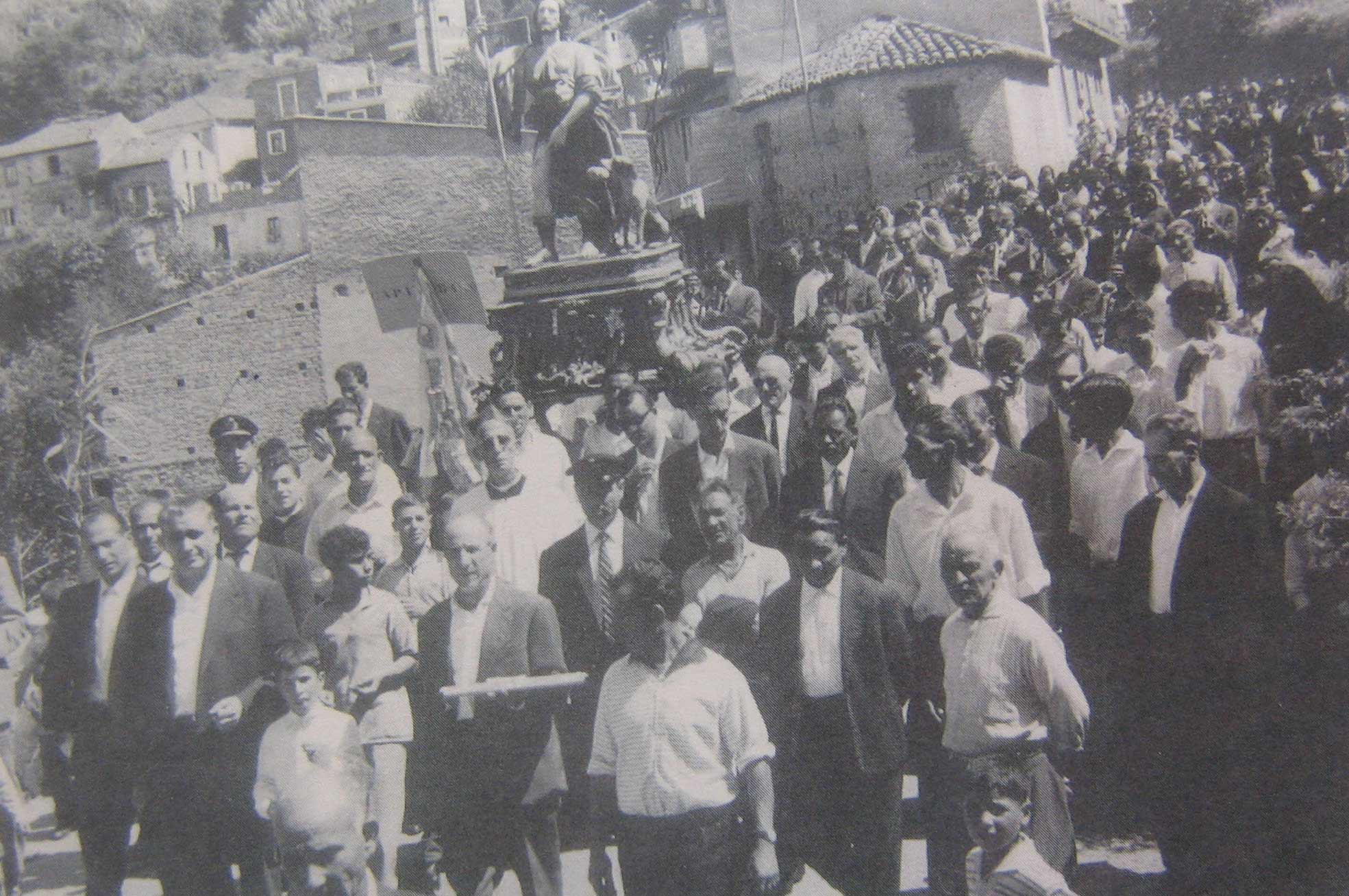 Processione di san Rocco (Data ?) / The San Rocco Procession (Date unknown)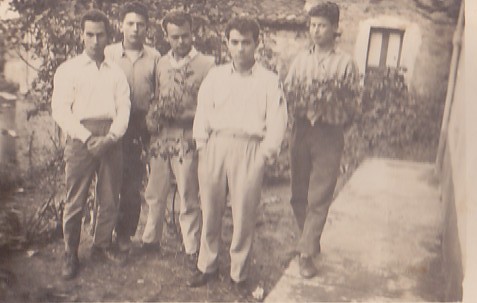 Giovani, iniseme 1957(?) / Young men together 1957(?)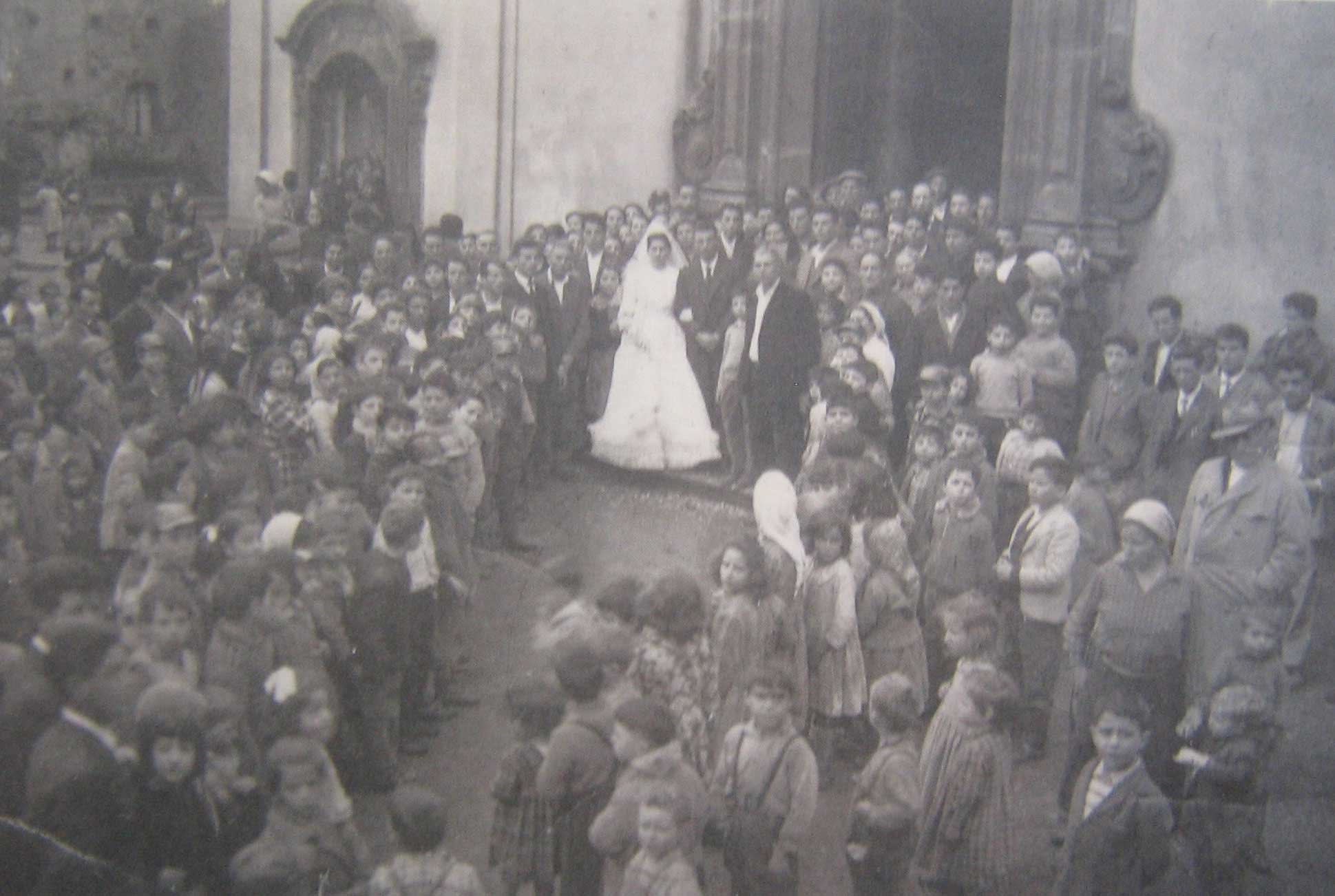 Matrimonio (1961) / Wedding (1961)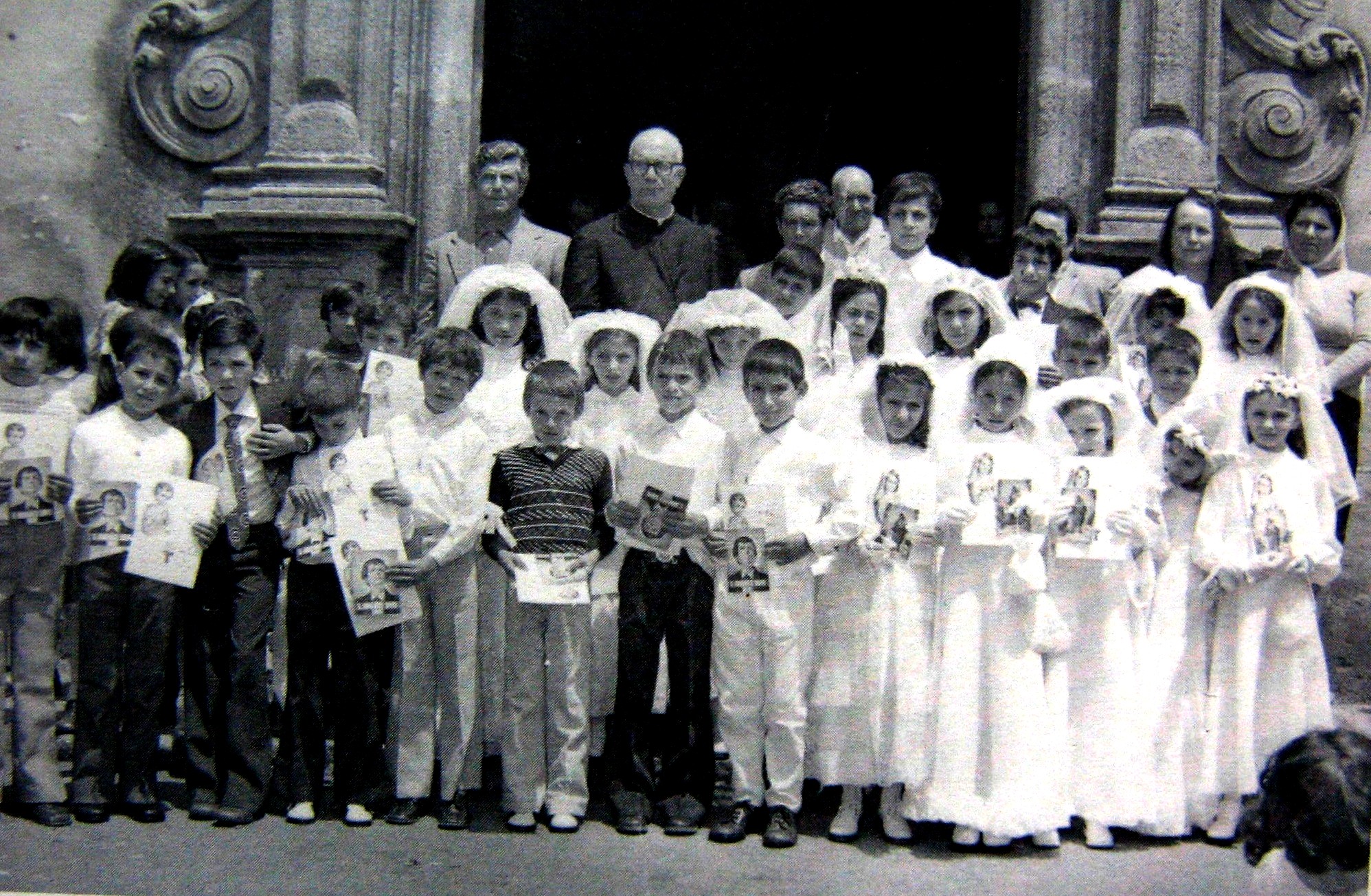 Prima comunione (Anni 70) / First communion (1970's)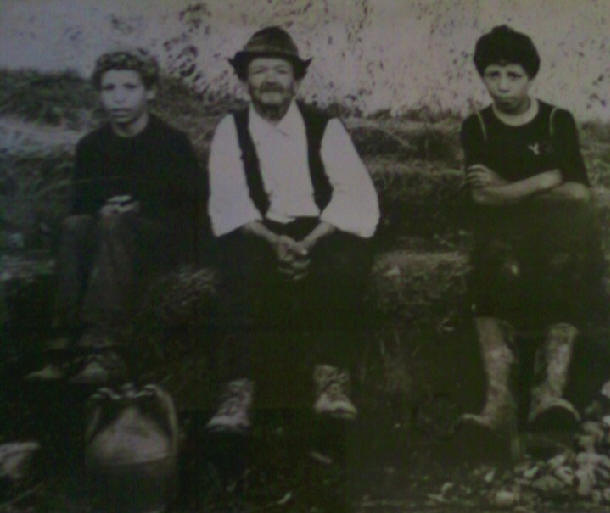 "Davidiaju" Fratello del nonno di Michele e del nonno di Domenico, e due dei suoi figli. Era basso ma alto di spirito e coraggio.
"Little David" great uncle to Mike and Domenic Caputo and two of his boys.. He was small in size but tall in spirit and courage.
Sinceri ringraziamenti a Pino Valotta per aver contribuito le foto precedenti. Con queste foto, Pino manda i suoi piu` calorosi saluti a tutti i Capistranesi.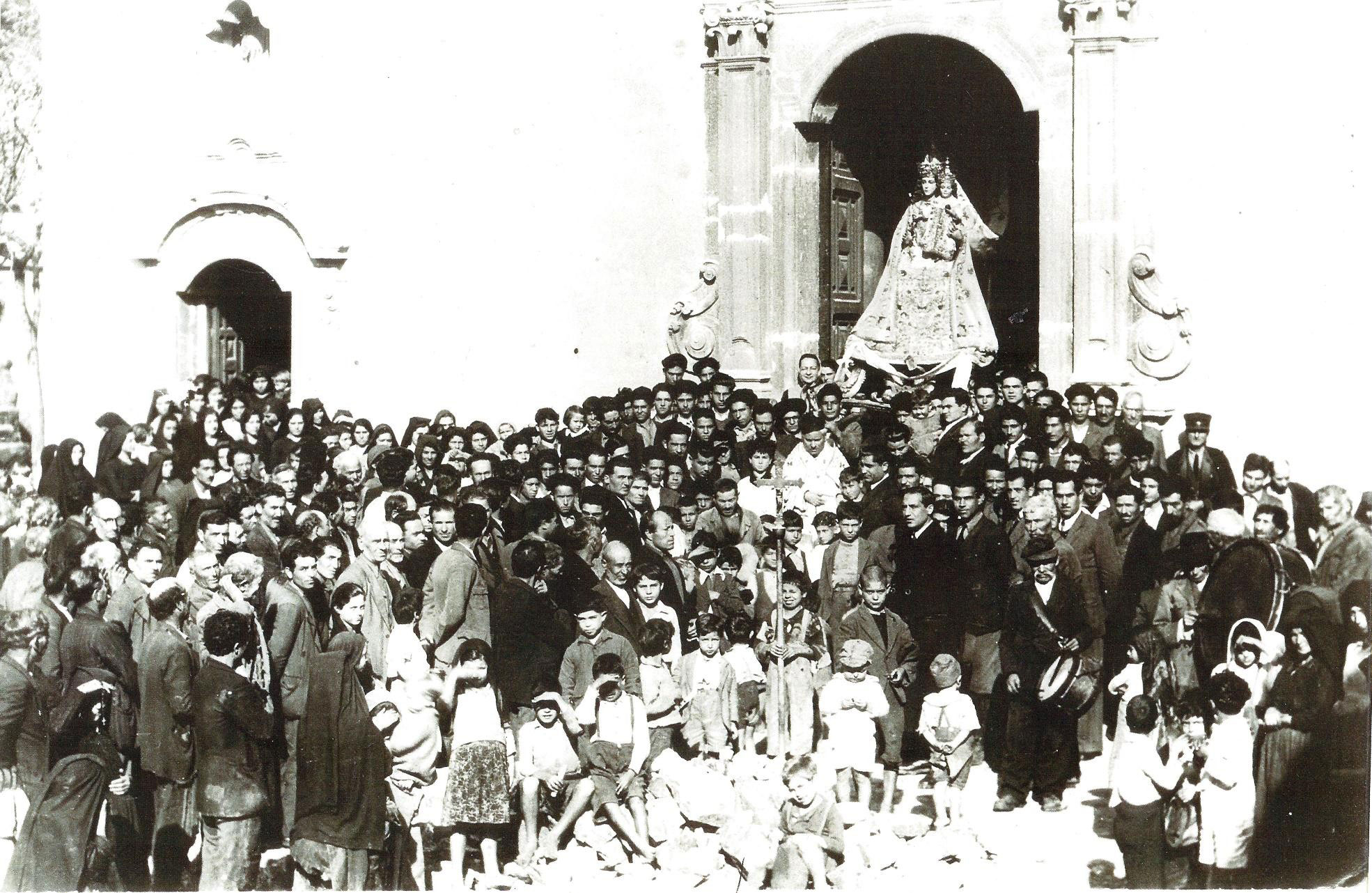 Foto della processione davanti alla chiesa. (Agosto, 1943)
An ancient picture of the Madonna procession taken in August, 1943.
(Sinceri ringraziamenti a Pino Valotta (E Vitu Fiarru) per aver spedita questa foto e a Vito Fera per averne individuato la data.)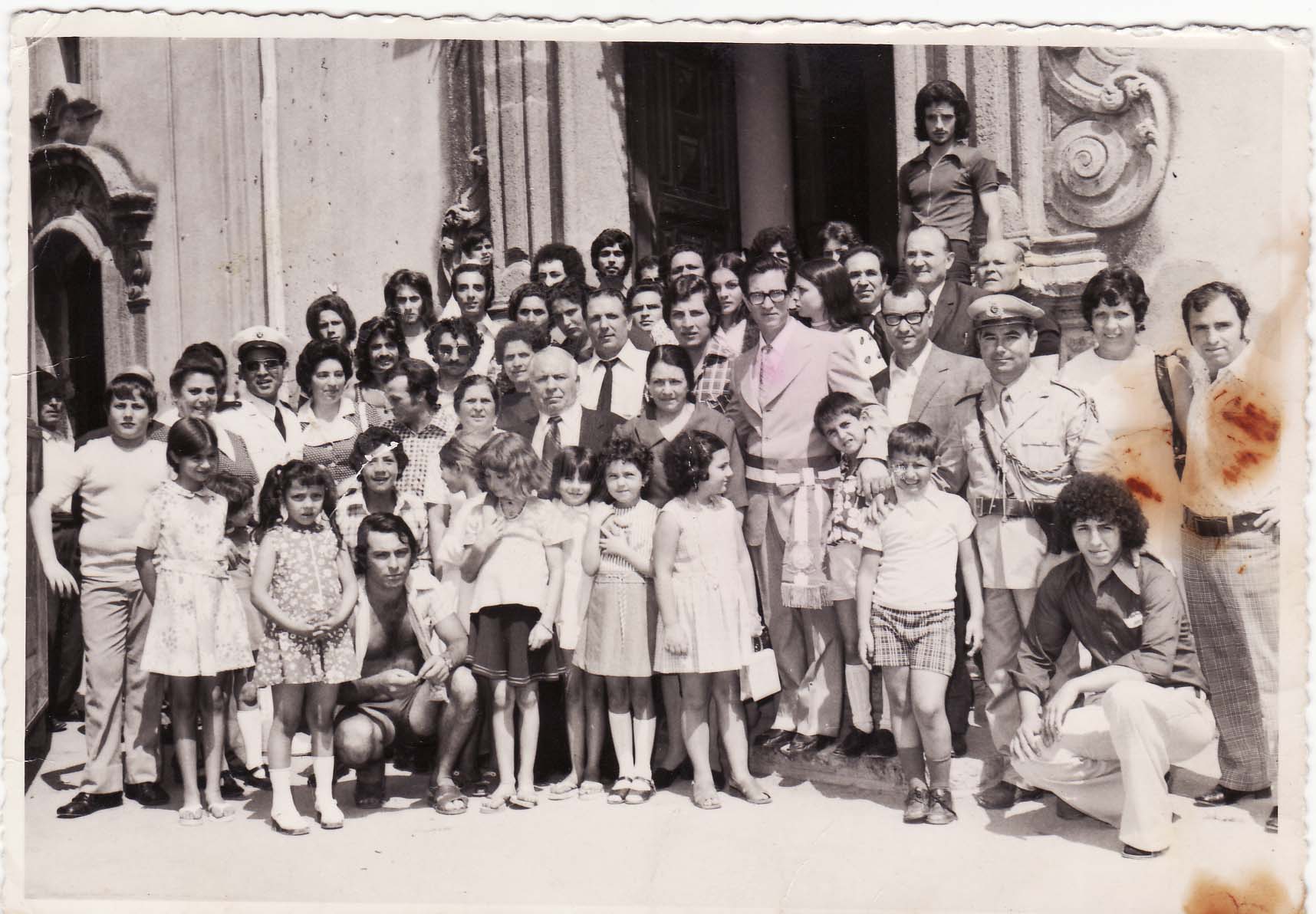 Questo gruppo e` un insieme di Capistranesi ed emigranti che visitavano il paese nel 1970. Insieme a loro, il sindaco Antonio Pasceri, le guardie, Turuzzu Natale e N'tuani Brizzi, e Salvatore Esposito.
This is a group of locals and visiting emigrants who had returned home in 1970, after a long absence. The Domenic Mendaglio family from Montreal, on the right. Domenico and Maddalena Mendaglio, also from Montreal, in the middle, behind children.
---
La Processione del 1977/ The procession of 1977
Provate a riconoscerli. Chissa` che fra i giovani non troviate vostro padre o vostra madre.
Look closely. You may recognize your relatives.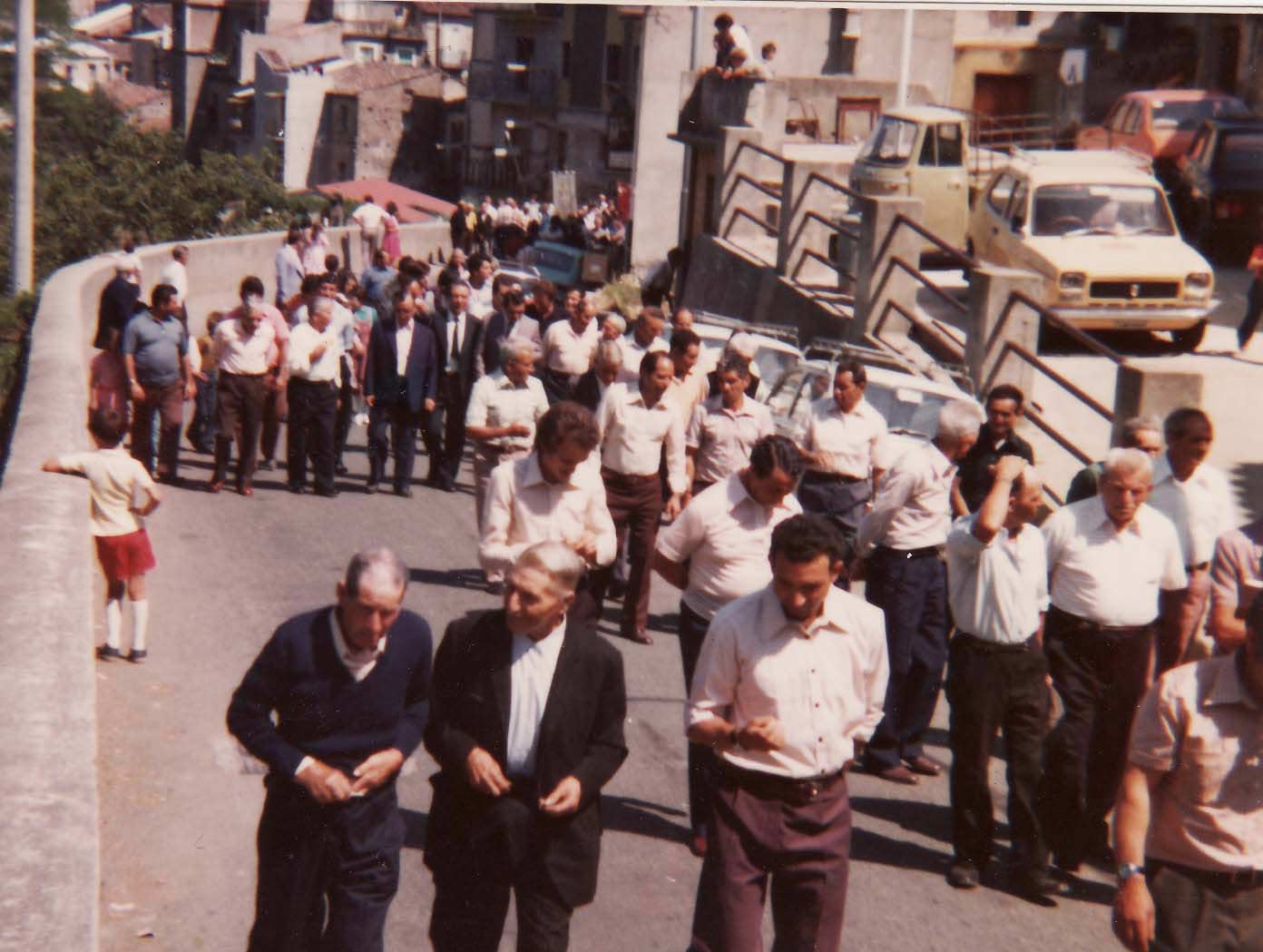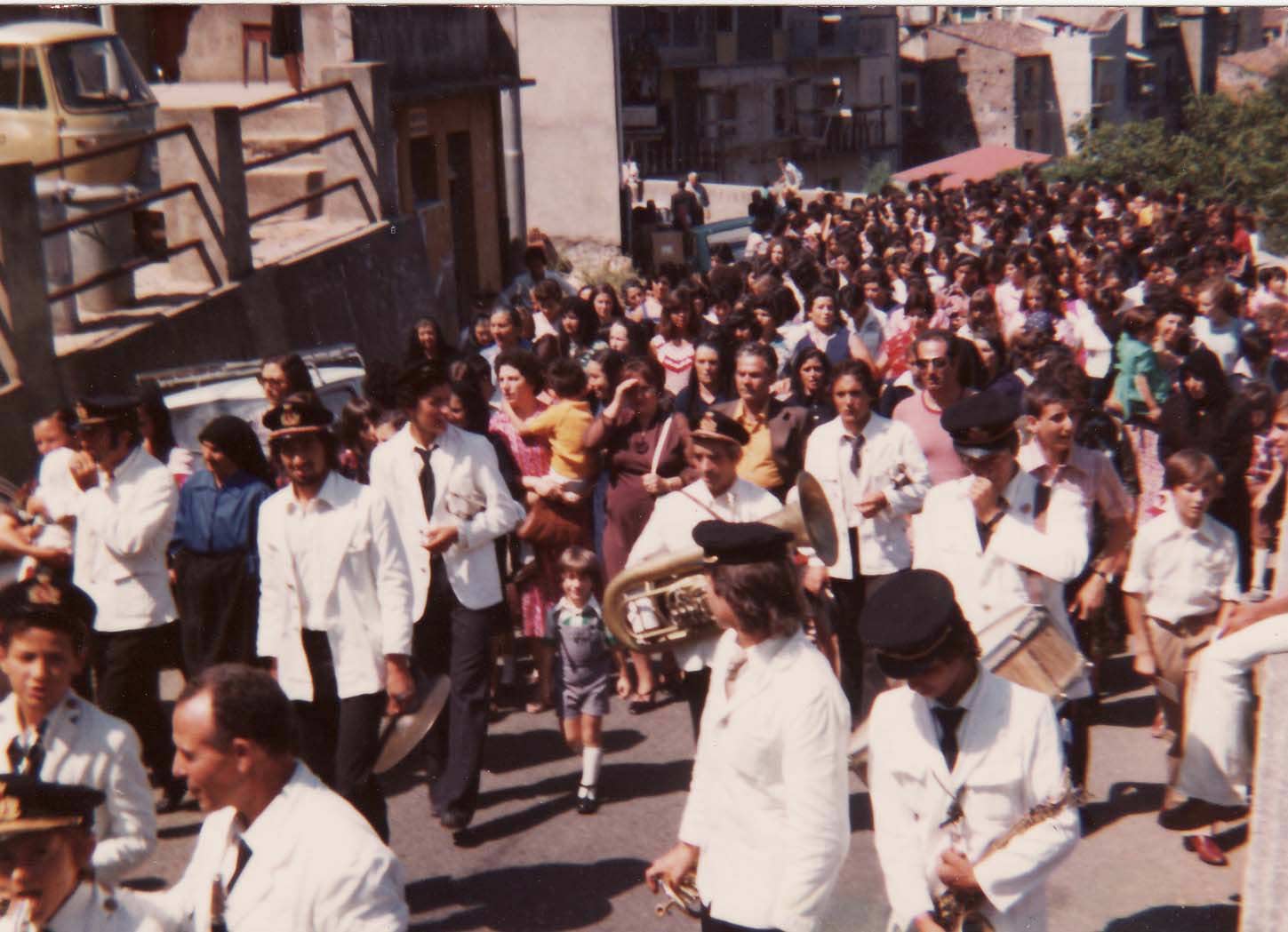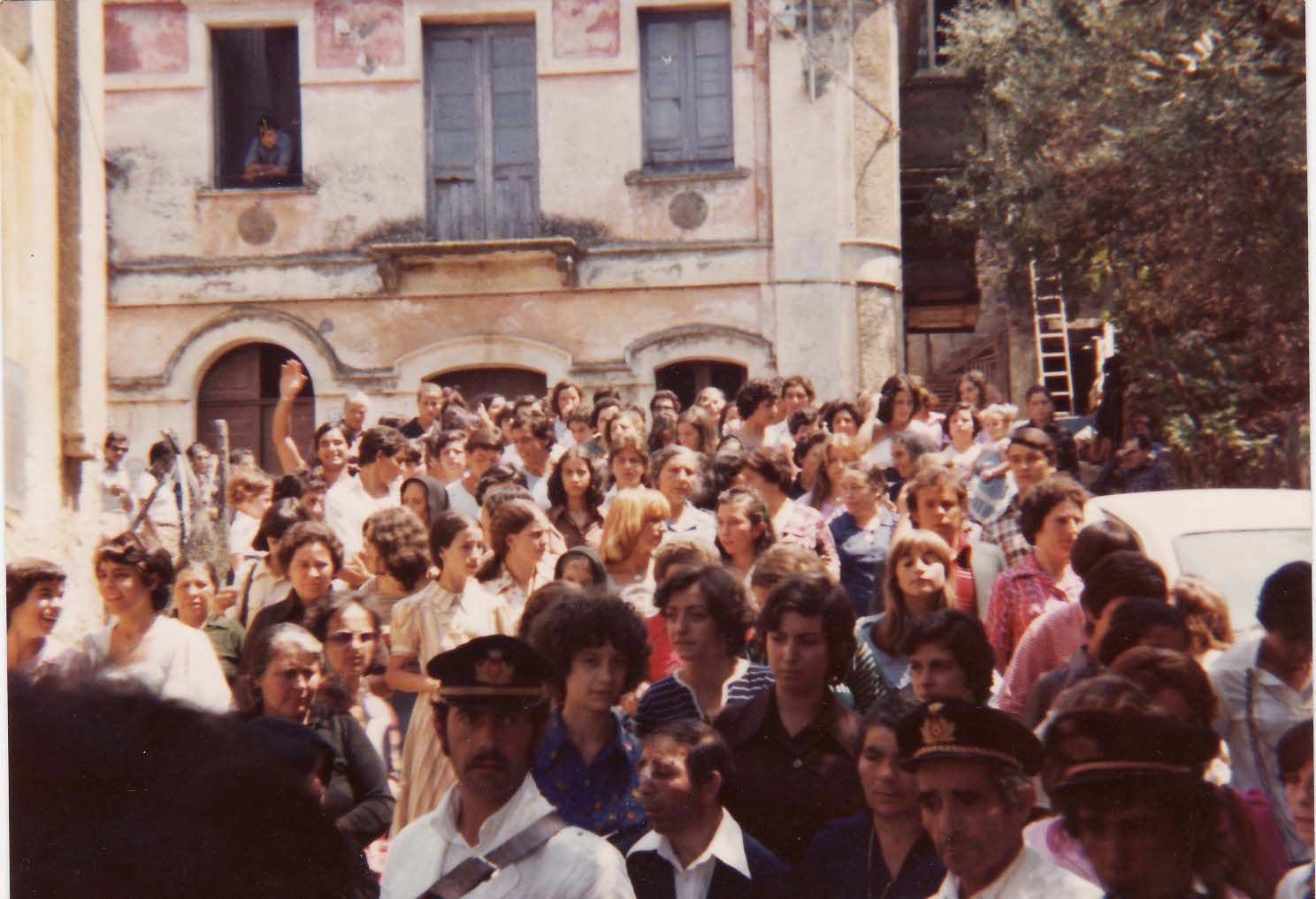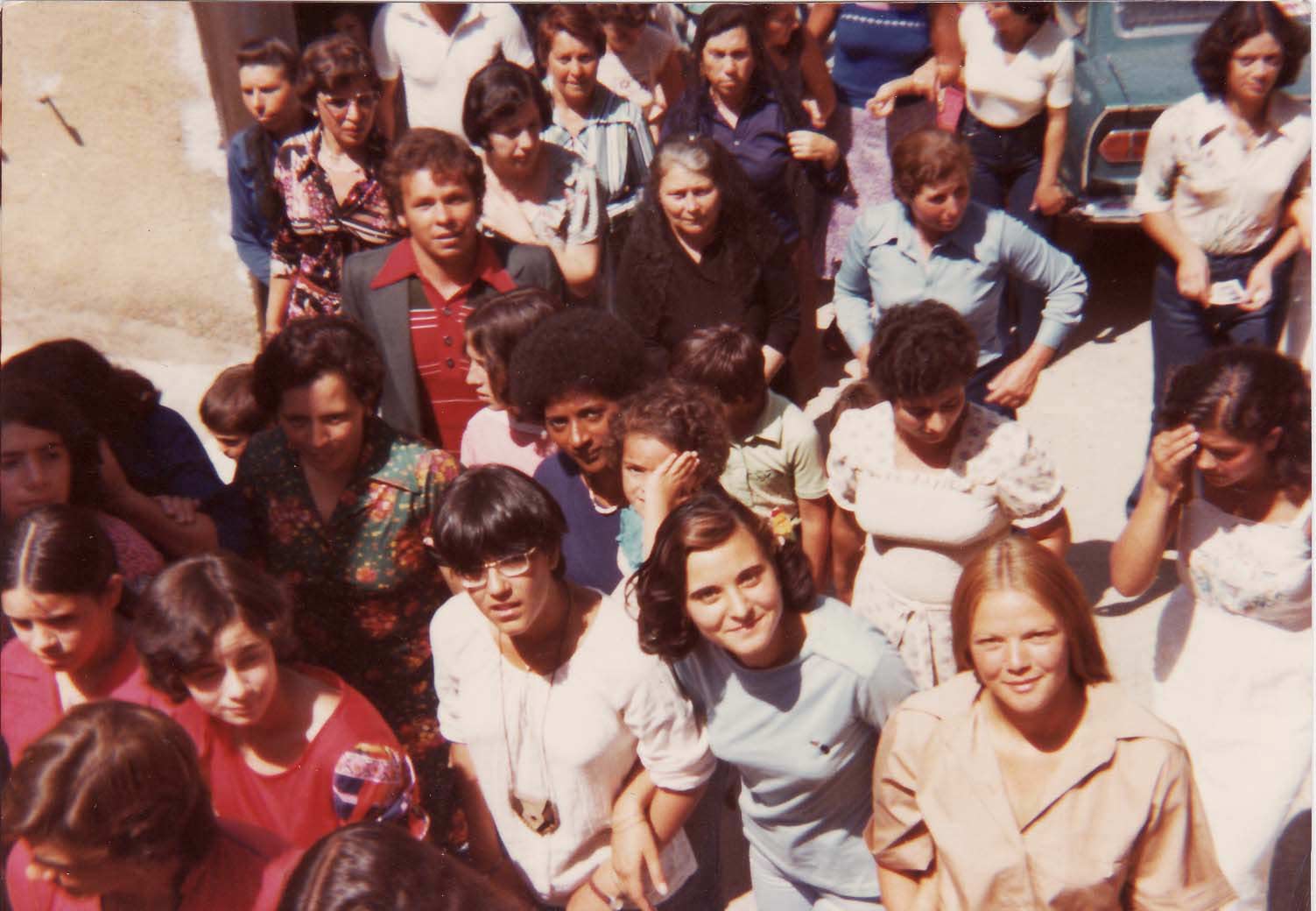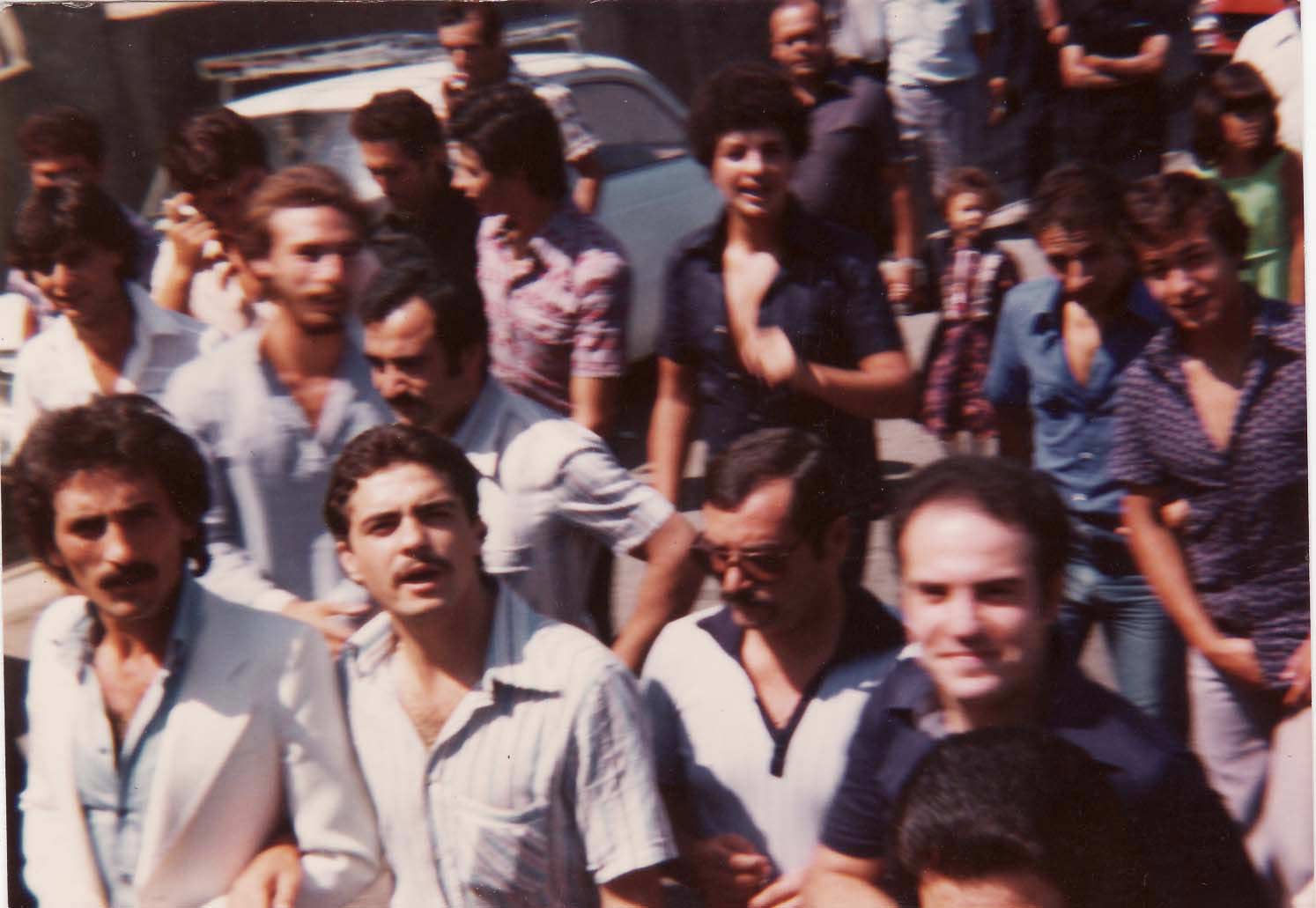 Calla`, DePiano, Arone, Caputo, ...c'e` anche Modesto.
Old friends from times gone by.
PAGINA PRECEDENTE / PRECEDING PAGE